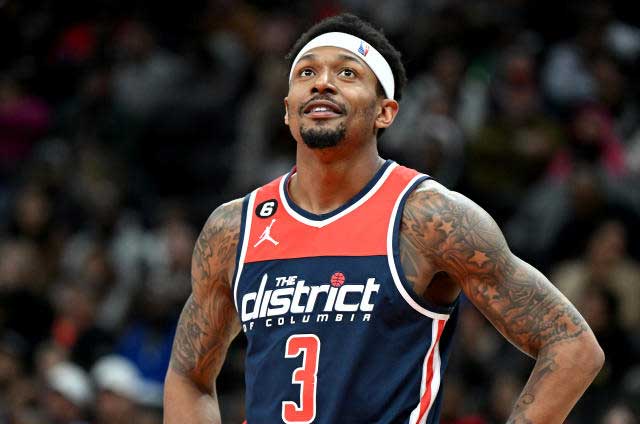 By Leobert Julian A. de la Peña
Bradley Beal might just found his new home.
After 11 years with the Washington Wizards, the dynamic scoring machine is set to debut in the Western Conference after multiple sources confirmed that the team that drafted him will be sending him to the Phoenix Suns.
ESPN's Adrian Wojnarowksi and The Athletics' Shams Charania announced last June 19, 2023, that the Wizards will be shipping Beal to Phoenix in exchange for veteran point guard Chris Paul, Landry Shamet, and several second-round picks.
Phoenix just got another deadly bucket-getter in Beal and will form one of the most star-studded teams in the NBA together with Kevin Durant, Devin Booker, and Deandre Ayton.
Salary talks and contract agreements are still in the process for Beal as of the moment as his camp is still under negotiation with the Suns in terms of the available cap and the number of years.
Beal, a known savvy scorer and one of the most consistent shooting guards in the league, will try to mesh with the offensive-minded Phoenix squad for the upcoming NBA season.
He averaged 23.2 points, 5.4 assists, and 3.9 rebounds during the recently concluded season and has never scored below the 20-point mark in the last seven years.
Beal made noise in Washington when he formed a showtime 1-2 punch with John Wall and led the squad to the playoffs several times while reaching All-Star status three times.
After nine seasons, Beal became a bonafide superstar scorer after leading the Wizards in points at 31.3 per game during the 2020-2021 season.
On the other hand, the Paul era might just be over with the Suns.
After three playing seasons with the prestigious organization, the Suns front office already considered waiving Paul confirmed last June 7, 2023.
For the second-straight year, the Suns suffered another early NBA Playoff exit after getting eliminated by Nikola Jokic and the Denver Nuggets during the Western Conference semifinal round.
The Suns had a chance to steal Game 2 on the road that would've equalized their series to 1-1 before heading back to Phoenix for games 3 & 4.
However, Paul injured his groin midway through the third quarter of Game 2 which allowed the Nuggets to snowball their way to a dominant fourth-quarter rally and take a 2-0 advantage.
Several sources already confirmed that the Los Angeles Clippers are interested in a reunion with the veteran point guard and will seek to land him once they finalize their deal.