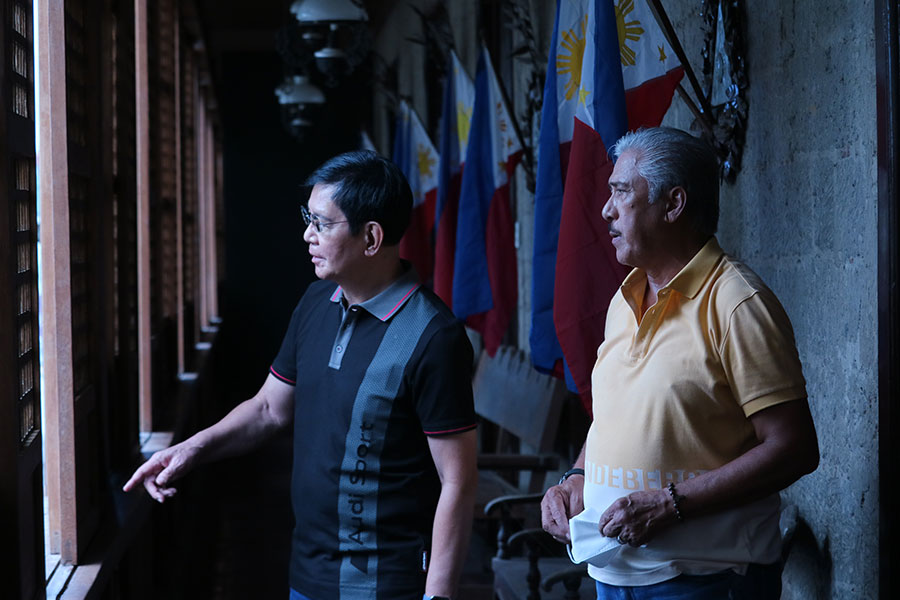 Empowering the barangays in the budgeting process will result in a balanced budget that will avoid waste of resources and even ease the country's debt burden.
Senate President Vicente Sotto III said he and Senator Panfilo Lacson are pushing for the BRAVE or Budget Reform Advocacy for Village Empowerment agenda that will shift budget planning to the grassroots.
Presidential bet Lacson said budget planning should start in the barangay, municipalities or cities, and the province.
The budget will then be submitted to the Regional Development Council before the endorsement to the national agencies concerned for inclusion in the proposed appropriation that the Office of the President will submit to Congress for approval.
Lacson said he believes that BRAVE will empower the marginalized and small groups in society, and become a key strategy to provide the needed programs and projects for them.
"It is high time ordinary Filipinos take part in such a process by taking part in budget hearings at the local level. They should participate actively because this is their money," he added.
In 2019, Lacson filed a bill institutionalizing the direct participation of taxpayers in the budget process, where accredited non-governmental organizations (NGOs) and civil society organizations (CSOs) can take part in the budget deliberation.
Under the bill, accredited NGOs and CSOs can observe public consultations and submit position papers for the consideration of the national government agencies or government-owned and controlled corporations.
Should he win the May 9 presidential elections, Lacson will ask Congress to institutionalize this by way of legislation.
He said this will prevent a repeat of "sob stories" where local officials who ask for roads get road widening projects without the actual main roads being built – all because of a lack of consultation with local residents.
"This, aside from a zero-budget setup where agencies defend their proposed programs and activities instead of working with a budget ceiling, will make the budget truly work for the people," Lacson said.
Sotto, who is Lacson's vice presidential bet, said BRAVE, which is akin to the bottoms-up budgeting process, will get the real needs of the communities, resulting in the equitable and conscious use of resources.
"If we get our priorities right, our resources will be used accordingly. Nothing will be lost to corruption and there will be no excess funds that end up reverting to the treasury to the detriment of the people. That means a balanced budget and if we properly use our funds, there is no need to borrow anymore," Sotto added.