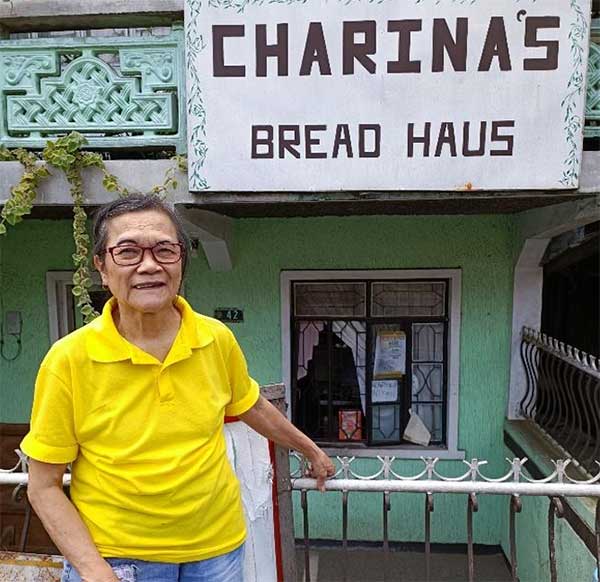 It all started with a pandesal—a famous bread roll in the Philippines usually eaten for breakfast.
In 1992, Elisa Bolivar and her family made baking and selling pandesal in Novaliches, Quezon City as their only source of income.
Her husband died in 1989, thus she had to carry the burden of raising four children all alone. One of her children is undergoing dialysis which made it even more difficult for her. Every day was a challenge but she always chose to go on and work hard to provide for her family.
Fortunately, her sister showed her that she was not alone in her journey and helped her learn and operate the business.
"We helped each other. With the support of my children, my eldest sister, and with the baking recipe books, we gradually started to adapt to the situation and feel at ease despite the challenges that we go through," Elisa said.
They started to create their own recipe for making monay, a brownish-dense bread roll, which all became popular in their area.
With the business growing in 2009, Elisa needed additional capital. Thus, she joined CARD SME Bank, the fast-growing thrift bank of CARD MRI that offers financial products and services to support SMEs.
"At first, I didn't want to join because of the trauma I experienced from a lending institution before. But later, I became a client of CARD SME Bank because of the benefits, insurance, low interest, and weekly installment," she said.
"CARD is really different. I can recommend this institution," she added.
For 13 years now, she is still a loyal client of the said bank. Charina's Bread Haus is now widely known in their area.
Elisa said that though their life was not easy, they always remind themselves that the Lord has a great plan for them. She will always provide bread to others. The bread that gives them hope to survive hurdles in life.
"Just don't give up and do not be discouraged," she said.