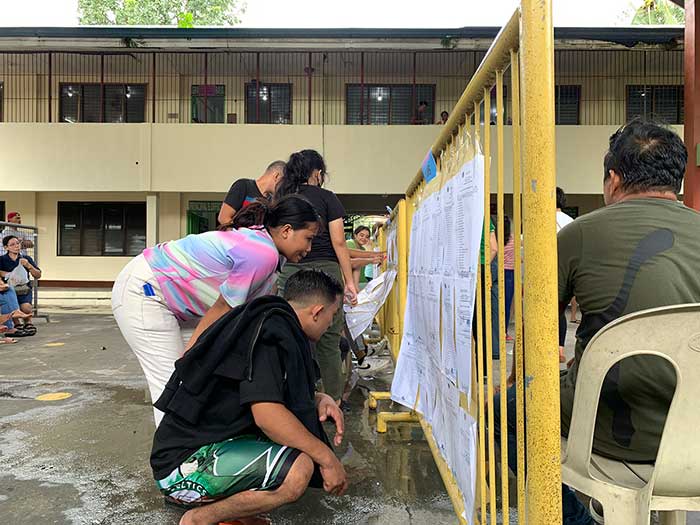 By Rjay Zuriaga Castor
Police Regional Office 6 Director, Brig. Gen. Sidney N. Villaflor is reminding the winning candidates of the Barangay and Sangguniang Elections (BSKE) not to engage in derogatory remarks towards their losing opponents.
In a press briefing late Monday afternoon, Villaflor emphasized the importance of maintaining civility in the electoral process, regardless of the outcome.
"I would like to exhort the candidates, manalo man o matalo. Ito ay wag dapat maging personalan. Dun sa mga mananalo, do not taunt the losers," he noted.
Villaflor stressed that intentionally insulting or mocking the candidates who did not succeed could provoke negative reactions or retaliation.
"'Wag pipikonin, 'wag tututyain or kakantyawan. Siyempre masama ang loob ng matatalo and posibleng yung pangangantyaw na yun ay maging posibleng reason na mag-react or retaliate yung natalo," he explained.
He further reminded the candidates who are set to be declared winners immediately after the elections that the liquor ban remains in effect until midnight of October 30.
"For those who will win, may liquor ban pa rin ngayon. Ang problema niyan ay baka manalo sila pero mahuhuli sila sa liquor ban. Of course we still have to implement the law. Kahit panalo sila ay basta viniolate nila ang batas sa liquor ban, huhulihin pa rin sila," he said.
According to the Commission on Elections (Comelec) Resolution No. 10746, the sale, purchase, provision, or consumption of alcoholic beverages is strictly prohibited throughout the country from October 29 to October 30.
The Comelec earlier said winning candidates in the BSKE need not only have the highest number of votes but have to meet several requirements to be able to assume office.
The poll body said that a candidate must go through a three-step process: first, they must be officially proclaimed by the Comelec; second, they need to take the Oath of Office, and third, they can assume their respective positions.
Meanwhile, the proclamation of winning candidates who have pending disqualification cases will be deferred. The Comelec said all pending cases of the candidates will be resolved within a two-week period following the election day.