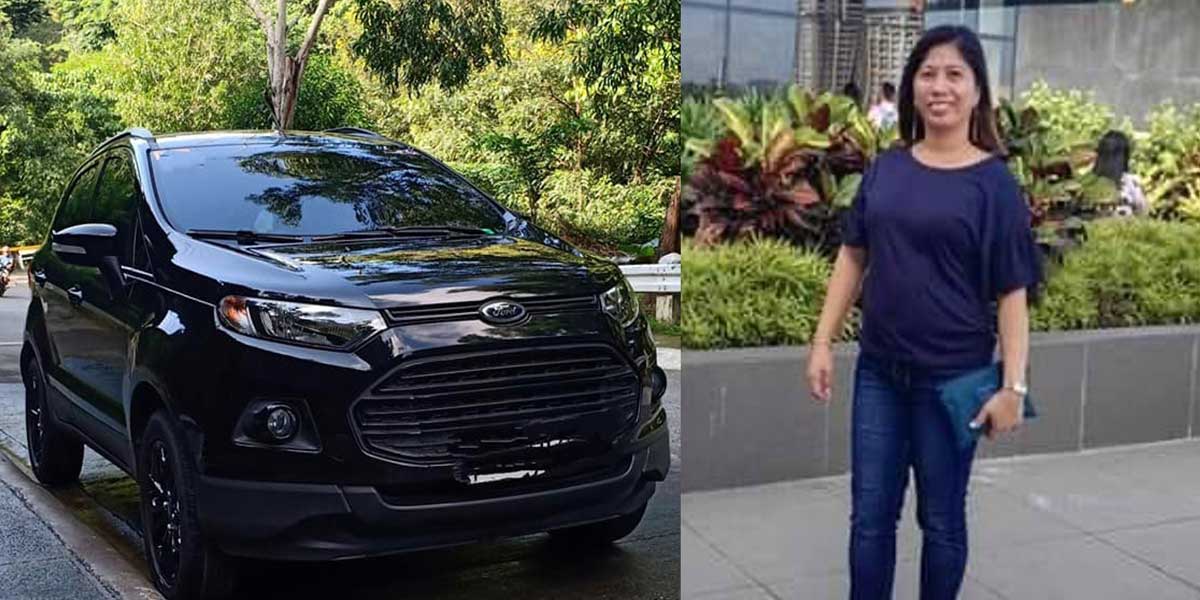 As part of its commitment to bring itself closer to the Filipino people, the Bangko Sentral ng Pilipinas (BSP) assisted a public-school teacher when the loan payments she made during the pandemic were not reflected in her bank records.
Janet Jacinto, a senior high school teacher from Marikina, has been diligently setting aside a portion of her monthly income to fully pay for their family car which was financed through an auto loan.
With early repayment in mind, Teacher Janet asked for the latest statement of account from her bank in March 2021. She was stunned that the remaining balance was still the same amount pre-pandemic despite regularly paying monthly amortization during the series of lockdowns.
She immediately went to the nearest branch of her bank for clarification but did not receive any substantive action even after six months.
The stress from the missing car loan payments became unbearable, she recalled.
"I could no longer focus on my work due to so much stress and anxiety. I felt so hopeless at first, to the extent that I could no longer eat well and sleep, and I always cried. This was until I got an idea to file a complaint with the BSP from one of my friends on social media. I immediately sent an email to [email protected] last 1 September 2021, and the BSP responded promptly by giving me the proper procedure on how to file a formal complaint," teacher Janet narrated.
The BSP Consumer Protection and Market Conduct Office acted swiftly on her complaint and facilitated a resolution by 16 September 2021, two weeks after she first made contact. As of writing, Teacher Janet and her husband have fully paid their auto loan and enjoy the fruits of their labor without the stress of thinking of monthly amortizations.
"All I can say is thank you so much and I salute the BSP Consumer Affairs Office. You guys are great and excellent! You delivered on your valuable commitment to serve the Filipino people. The BSP's complaint response is a big help to anybody who needs assistance and immediate action to his/her problem. You give us hope and peace of mind," said teacher Janet.
She added, "For those who have problems or concerns about your financial obligations or loans to banks, don't hesitate to contact the BSP and ask for help. There are lots of options to reach the BSP."
Financial consumers like Teacher Janet who need to escalate concerns against BSP-Supervised Institutions may reach out to BSP through its chatbot facility, the BSP Online Buddy (BOB), which is available 24/7 through the following access points:
Webchat:
Go to https://www.bsp.gov.ph
Look for BOB's icon on the lower right portion of the page.
Click BOB's icon and a chat box will appear.
Facebook Messenger:
Open the official BSP Facebook page.
Click the Messenger icon.
Click "Get Started."
SMS:
Open your messaging app.
Text "Complaint" to 21582277 (For Globe subscribers only. Regular rates apply).
Wait for acknowledgement and feedback prompt.
For more information on the BSP's consumer assistance channels and its financial inclusion and consumer protection initiatives, you may also visit the Financial Inclusion page in the BSP website through the following links:
https://www.bsp.gov.ph/SitePages/InclusiveFinance/InclusiveFinance.aspx#CP
https://www.bsp.gov.ph/Pages/InclusiveFinance/ConsumerAssistanceChannelsChatbot.aspx