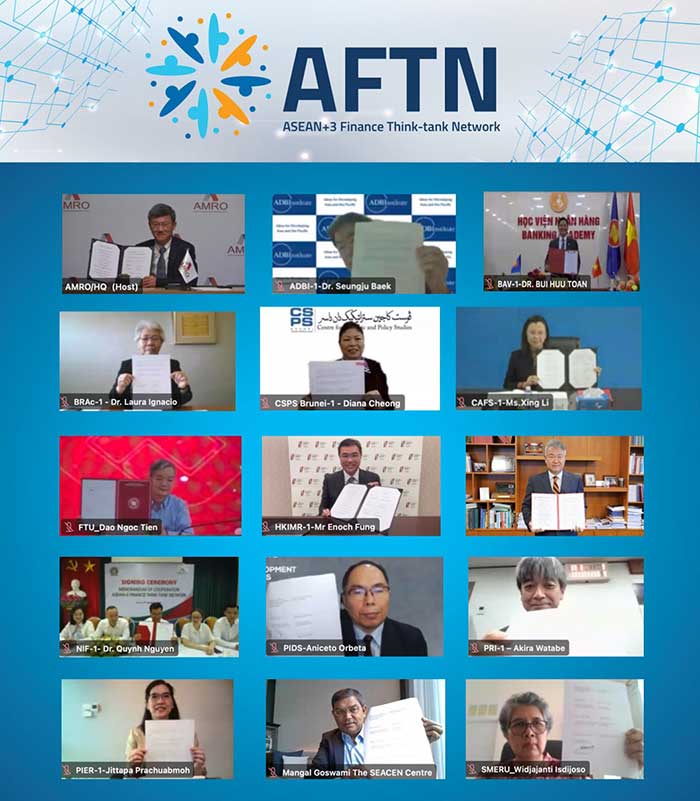 The BSP Research Academy and 20 leading research institutions, together with the ASEAN+3 Macroeconomic Research Office (AMRO), are signatories to the Memorandum of Cooperation at today's launching of the ASEAN+3 Finance Think-tank Network (AFTN).
The BSP Research Academy and the Philippine Institute for Development Studies are the two member research organizations of the AFTN from the Philippines.
Under the AFTN Memorandum of Cooperation (MOC), the network members pledge to strengthen cooperation and collaboration in areas of common interest through:
Joint research
Dialogues
Knowledge exchange
Mobilization of regional research resources
"Over the past few years, the region has experienced systemic and exogenous shocks of varying forms. These include geopolitical concerns, intensifying effects of climate change and a pandemic. Amidst these challenges, we have thrived because we have worked together to deliver on our mandates. The establishment of the ASEAN+3 Finance Think-tank Network draws from the same spirit. This Network will serve as a venue for information exchange and regional research mobilization. I personally look forward to BSP's active participation in the Network," said BSP Governor Eli M. Remolona. Jr.