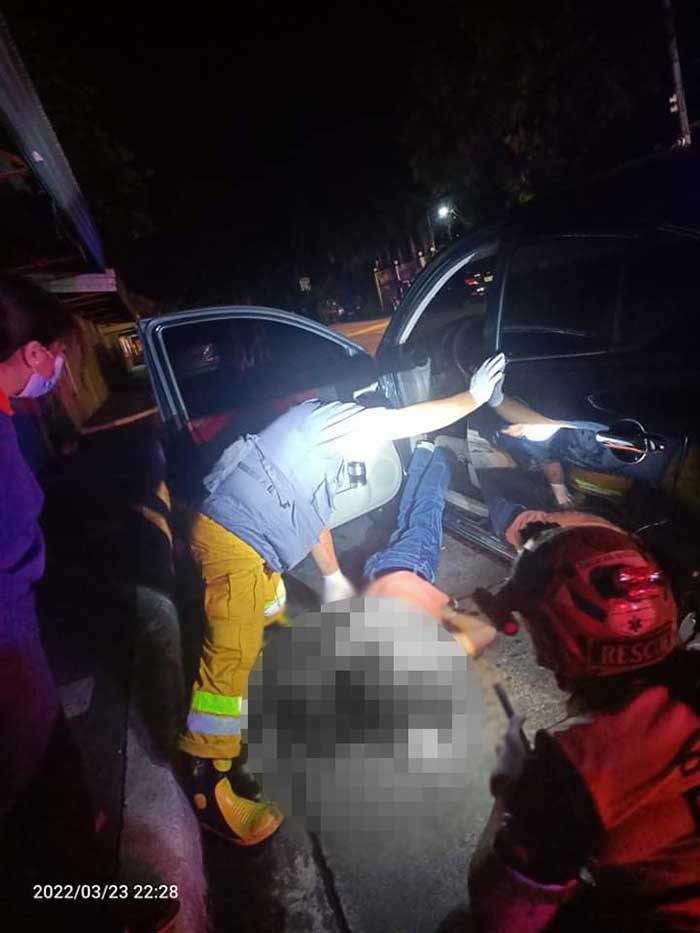 By Glazyl Y. Masculino
BACOLOD City – A call center agent was gunned down in front of an elementary school in Barangay 31 here last Wednesday.
Major Leo Estopa, head of Police Station 6, said Paul Angelo Diesto, 38, of Barangay 30 here, parked his car in the area when an unidentified armed person on board a gray sedan shot him and fled.
Diesto succumbed to gunshot wounds in the head and right hand.
Police recovered from the scene empty shells of a suspected .45 caliber ammunition.
Estopa said Diesto returned home in January 2022 after staying with his fiancé abroad.
Estopa said they are checking the victim's background if he had threats or enemies prior to the gun attack.
But he believed that the victim may have known his perpetrator as he was waiting for someone in the area.
Estopa said they will also check the victim's cellular phone to determine the last persons he contacted.