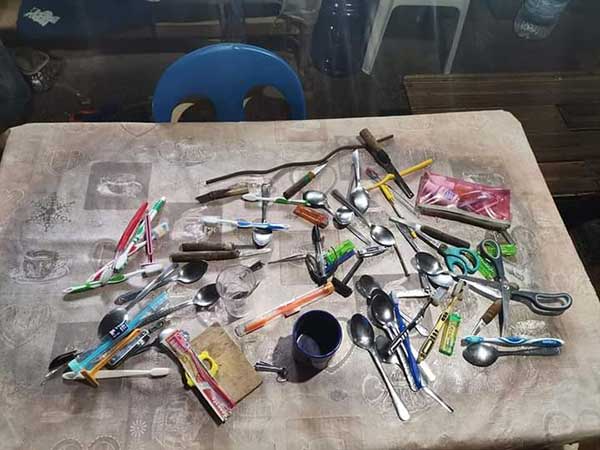 By Felipe V. Celino
ROXAS CITY, Capiz – No illegal drugs were found inside the Capiz Rehabilitation Center (CRC) in Brgy. Lawaan here, according to its management.
CRC officer-in-charge Eduardo 'Boy' Apaap said they conducted Monday a surprise inspection dubbed "Oplan Galugad" to find out if illegal drugs indeed proliferated in the jail facility.
Apaap said he acted on suggestions to conduct the surprise inspection after receiving reports that some CRC casual employees were bringing in drugs upon instructions of a person deprived of liberty (PDL) or inmate.
The inspection only led to the recovery of spoons and forks, toothbrushes, ballpens, shavers, lighters, scissors, nail cutters, and manicure sets.
He, however, denied that some female inmates were having sexual relationship with the male inmates.
The CRC has 305 PDLs – 294 males and 11 females.
Apaap said all PDLs and jail guards are fully vaccinated.