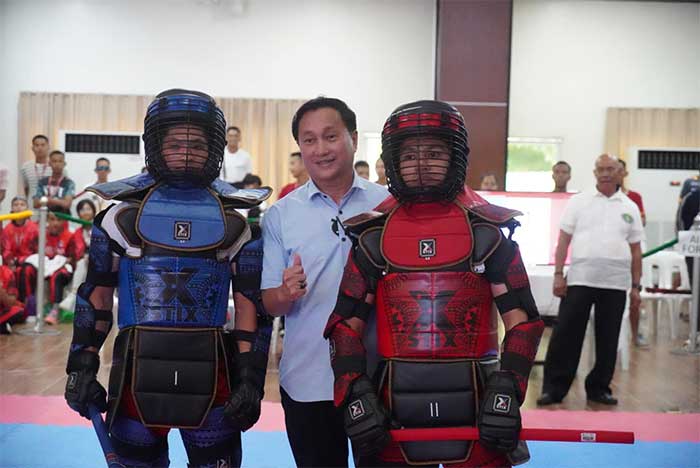 INDANG, Cavite – The Province of Cavite will host the biggest regional tournament under the 2023 Philippine ROTC Games (PRG), Senator Francis 'TOL' N. Tolentino said.
Tolentino, who is the man behind the innovative nature of PRG, said the tournament's upcoming Luzon leg will feature cadet athletes from various Reserve Officers' Training Corps (ROTC) units from different colleges and universities in Regions 1, 2, 3, Calabarzon, Mimaropa, and Region 5.
"PRG's Luzon leg will be the biggest among the regional tournaments this year since the cadet-athletes will come from different tertiary institutions all over six regions across Luzon," said Tolentino.
The games of PRG's Luzon leg will be held inside the Cavite State University (CAVSU) in Indang, Cavite and in Tagaytay City, starting Sunday, September 17, until September 23.
It will be followed by the NCR leg of the tournament from October 8 to 14 as well as the National Championships from October 22 to 27.
The tournament just concluded its successful Visayas and Mindanao legs, wherein the cadets showcased their skills in different sports such as track and field, basketball, kickboxing, boxing, arnis, volleyball, and e-sports.
The Philippine ROTC Games involves ROTC units from the main service branches of Armed Forces of the Philippines (AFP)—the Army, the Air Force and the Navy.
Tolentino stressed that the hosting of the tournament is a potent tool for development, patriotism and nation building.