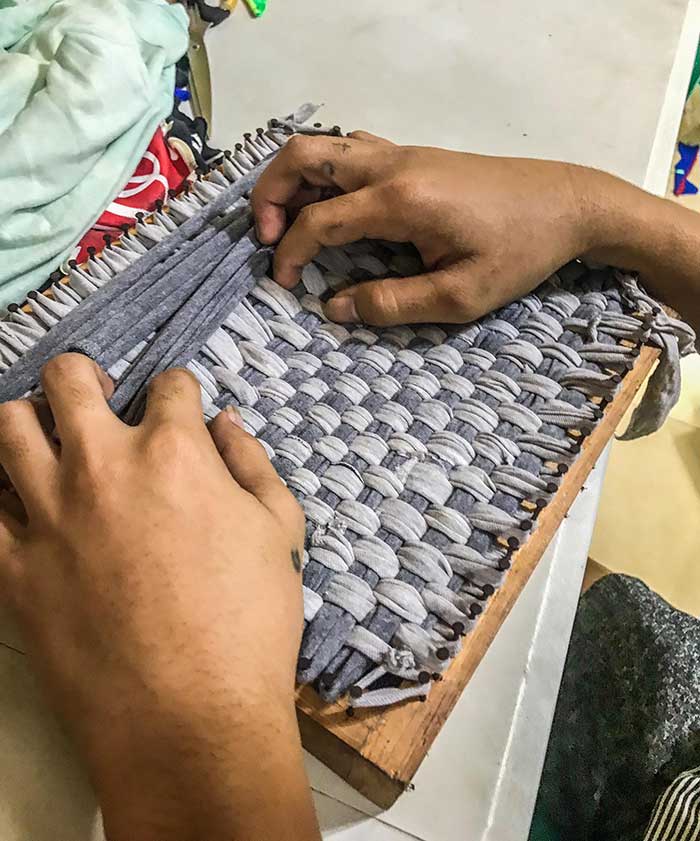 Residents of a youth detention home in Iloilo City need donations for raw materials to sustain their doormats and potholder projects, which not only helps keep them occupied but also allows them to earn while inside the center.
Dalayunan: A Home for Boys, a center for children in conflict with the law (CICL), currently caters to 19 minors with cases ranging from simple theft, drugs, frustrated murder and murder.
Rufel C. Valdeviezo, Social Welfare Officer IV and head of the Dalayunan, said they receive orders from courts, hospitals and the city hall.
"We have two pioneers left, and we also train new ones, so almost all of them are already hands-on," she said in an interview Thursday in the local dialect.
The older boys, Valdeviezo said, can finish four to five doormats, while the younger ones can do one or two in one day.
"It has a huge impact because they are earning. Seventy percent of the income goes to them. Once they have a court order for release, we give them a frame of the doormat and potholder and materials so they can sustain the project and earn," she added.
A piece of doormat costs PHP50 while a potholder can be sold at PHP35.
The boys' income is deposited in one account in a local bank, which currently totals around PHP25,000.
Alias "Toto", 17, is the highest earning of about PHP10,000. He has been in the center for eight months for a case of simple theft.
Toto said he enjoys what he does but sometimes, they run out of materials.
Once he gets out of the center, he will continue with the project, he said.
"Nonoy," on the other hand, earns around PHP3,500 and said he has learned a lot while inside the center. Now 16 years old, he is facing a case of simple theft and has been in the center for six months.
Nonoy said he would use the money to buy things they need at home once he gets out of the center.
The Technical Institute of Iloilo City (TIIC) introduced the livelihood project to the center early this year.
TIIC administrator Matilde Treñas said as a vocational school, their training is not limited to students, but they also reach out to persons deprived of liberty (PDLs), including the CICL.
"We taught them skills while inside the center so when they get out, they can earn," Treñas said.
The project was conceptualized in February and the training started the following month.
Meanwhile, the livelihood project has now expanded to depressed barangays in partnership with the Zonta Club of Iloilo City.
Treñas said the initiative not only helps reduce waste but even turns it into something useful and income-generating. (PNA)