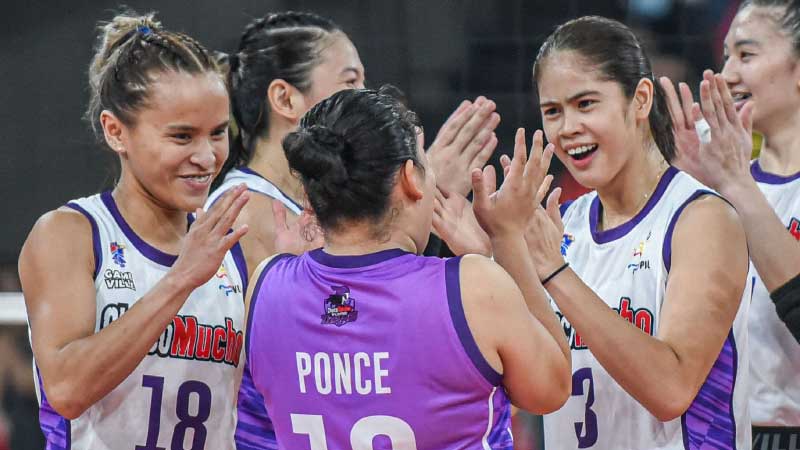 By Leobert Julian A. de la Peña
The Choco Mucho Flying Titans pulled off an impressive bounce-back victory after dominating Australia in three-straight sets, 25-15, 25-23, 25-10, in the ongoing VTV Cup held at the Lao Cai Gymnasium in Vietnam last August 21, 2023.
After losing against Vietnam 1 during their previous outing, the PHL representatives were eager to re-enter the winning column and successfully improved their record to two wins and one loss.
The duo of Sisi Rondina and Kat Tolentino spearheaded Choco Mucho's early scoring rally after scoring consecutive cross-court kills that proved to be too much for the Australians.
As Rondina pummeled Australia's middle blockers with her crafty hits, Tolentino then made sure that Choco Mucho will still have enough offense at the backline.
The second set was an entirely different scenario as Australia was able to claw their way back and were near to stealing a set against the Filipinas.
However, after a Caitlyn Viray service error that trimmed Australia's deficit to just a point, 23-22, Choco Mucho began to score timely hits that were enough to save them a set point and avoid a 1-1 hole.
It was pure domination in the third and final set as Choco Mucho's attacks were obliterating Australia's defensive sets.
Despite a tighter middle-area coverage for the Australians, Rondina and Tolentino closed the show with different offensive angles that were not anticipated by the opposition.
Aside from their signature fluid offense, Choco Mucho also put emphasis on their floor coverage which also became one of the major factors for their impressive 3-0 win.
Rondina led the Choco Mucho onslaught with 19 points built from 17 successful attacks alongside two service aces.