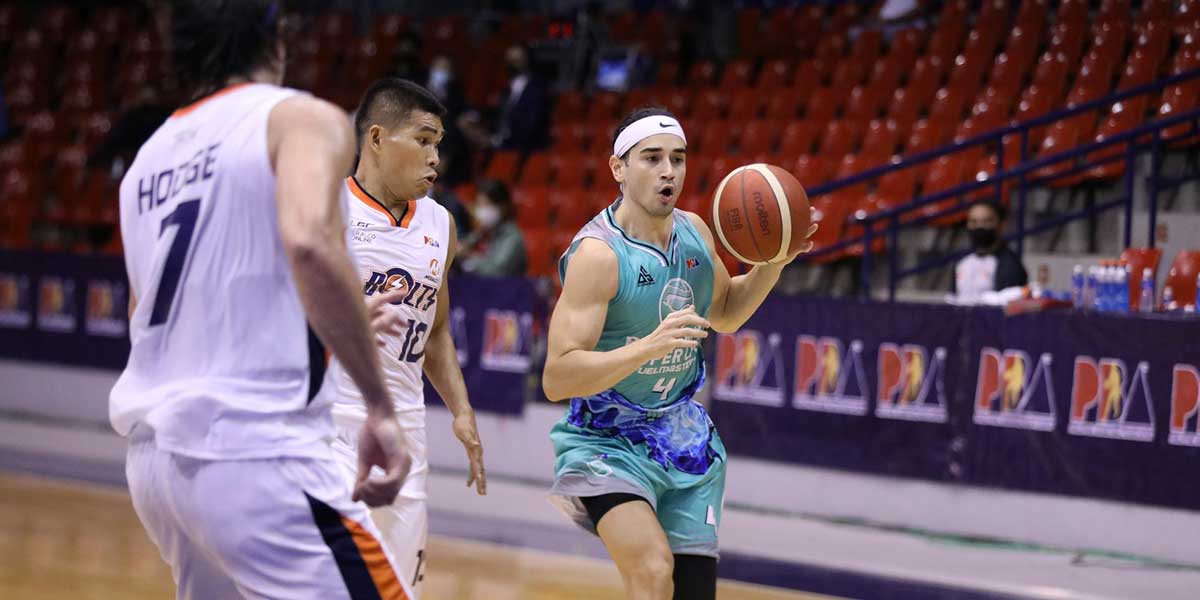 By Leobert Julian A. de la Peña
Point guard Chris Banchero has finally found a home after leaving the Phoenix Super LPG franchise and signed with the playoff-contending Meralco Bolts team.
Despite a strong season with Phoenix during the PBA Governor's Cup after averaging 18 points, 4.4 assists, 3.6 rebounds, and 2.4 steals in five games, the veteran guard chose to enter free agency and didn't re-sign with the Super LPG.
The move came as surprise to the whole PBA community as the Filipino-Italian is set to join one of the best teams in the league and will be teaming up with Raymond Almazan, Chris Newsome, Allein Maliksi, Mac Belo, Reynel Hugnatan, and Cliff Hodge.
According to the Meralco coaching staff, Banchero's addition was a vital move for their quest of a Governor's Cup title after their main point guard Nards Pinto transferred to the Barangay Ginebra San Miguel a few months ago.
Banchero also proved his worth during his stay with Phoenix but failed to play all of the regular season games due to several injuries.
His stay with the Super LPG wasn't that convincing unlike his past stints with the Alaska Aces and the Magnolia Hotshots as the team failed to make the semifinals of the playoffs in two years.
The 33-year-old guard will still have enough time to build chemistry with his new team as the Governor's Cup was announced to resume this February 11.
However, it is still unsure whether head coach Norman Black will upgrade Banchero to a starter immediately or choose to stay with Ilonggo Anjo Caram or his son Aaron Black as their usual rotation.