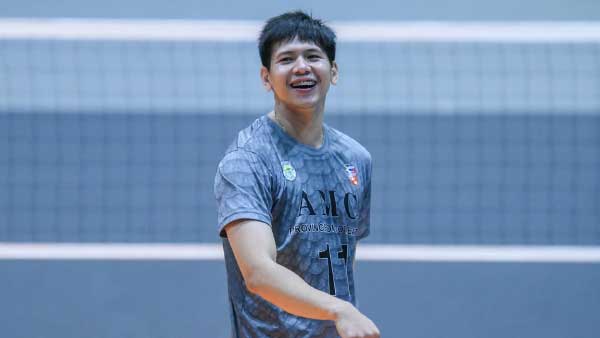 By Leobert Julian A. de la Peña
It seems like another title is on the way for the Cignal HD Spikers.
With only three months left before the Spikers' Turf men's volleyball conference kicks off, the reigning champions Cignal just solidified its bid for a second-straight title after tapping the services of superstar outside hitter Jao Umandal.
Cignal announced their latest off-season acquisition last June 20, 2023, alongside Lloyd Josafat, Mark Calado, and Vince Abrot.
Umandal will be joining the team that beat him and his squad Cotabato in the grand final stage of the last Spikers' Turf conference.
The reigning Open Conference Most Valuable Player (MVP) gave his all during that title campaign but Cotabato just fell short against the stacked Cignal squad.
Umandal will be seeking to fill in the spot of superstar Marck Espejo who will be absent for the HD Spikers due to his commitment to the Korean Volleyball League.
With Espejo's absence, Umandal will be tasked to carry the HD Spikers in scoring which he already did during his stint with Cotabato.
Last year, Umandal spent a chunk of his playing career in Bahrain when he was tapped to play as an Asian import.
After his international stint, Umandal came home to the Philippines and played in the Spikers' Turf Conference.
Umandal will be entering the new conference as the second leading scorer, piling up his successful attacks to 236 points.
This is so far the biggest signing of the conference in the Spikers' Turf as the other franchises are yet to announce and finalize their playing rosters before October.