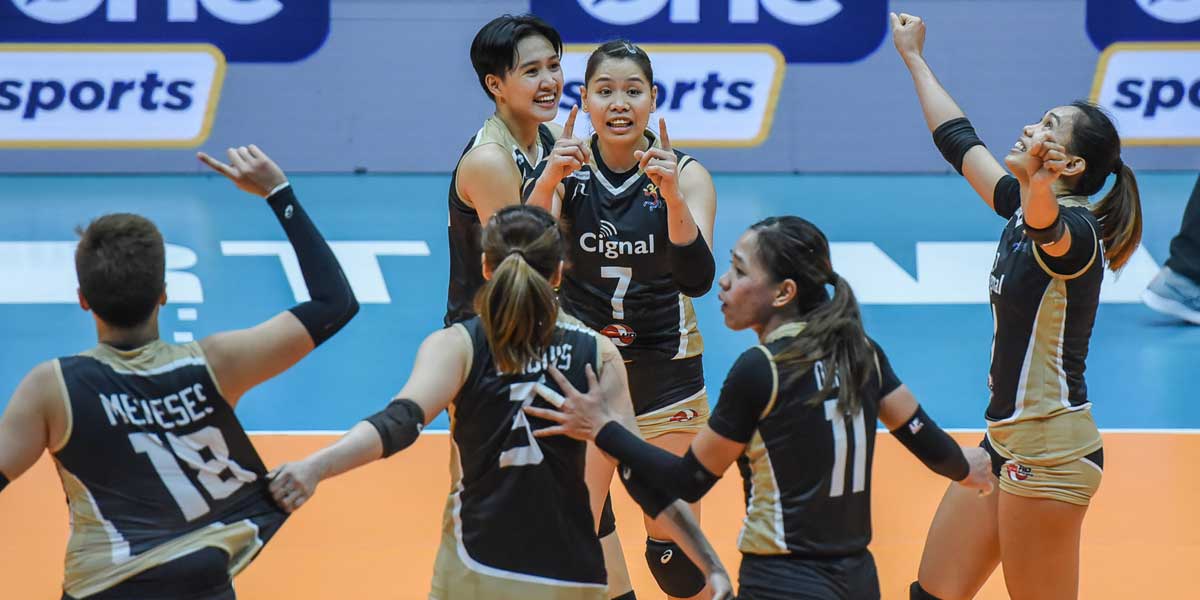 By Leobert Julian A. de la Peña
The Cignal HD Spikers pulled off a massive come-from-behind victory after giving up the first two sets and broke the hearts of the Choco Mucho Flying Titans, 24-26, 19-25, 25-16, 25-21, 15-11, in the 2022 Premier Volleyball League (PVL) Invitational Conference.
It was an action-packed duel between two top PVL teams after entering their matchup with momentum-clinching wins during their respective opening matches last Saturday.
The Flying Titans went firing from all cylinders soon as the match kicked off as the trio of Deanna Wong, Kat Tolentino, and Bea De Leon once again led the offensive spark and punished the Cignal middle blockers every time they ran their set plays.
After a tightly-contested first set win, Choco Mucho stepped on the gas in the following set and got timely contributions from Des Cheng and Aduke Ogunsanya that helped the Flying Titans take control of the game's pace.
Down two sets to none, the veteran-filled Cignal squad suddenly flipped the switch and looked like a different team in the third set led by the decorated and renowned Rachel Anne Daquis.
The former national team member turned back the hands of time and put on a vintage hitting clinic that became the key reason for their big-time comeback.
With Tolentino and De Leon targeting Daquis' offense, Cignal's supporting cast of Ria Meneses and Glaudine Troncoso answered the call and carried the HD Spikers' offense in the clutch stretch of the fourth set.
Cignal continued their fine play in the fifth and deciding set and left the young Flying Titans with an error-plagued stretch after Isa Molde and Tolentino couldn't convert their attacks that rewarded the HD Spikers with easy two points in the last three minutes.
It was a balanced attack for the HD Spikers as five of their players scored in double-digits: Ces Molina, Angelique Dionela, Meneses, Troncoso, and Daquis.