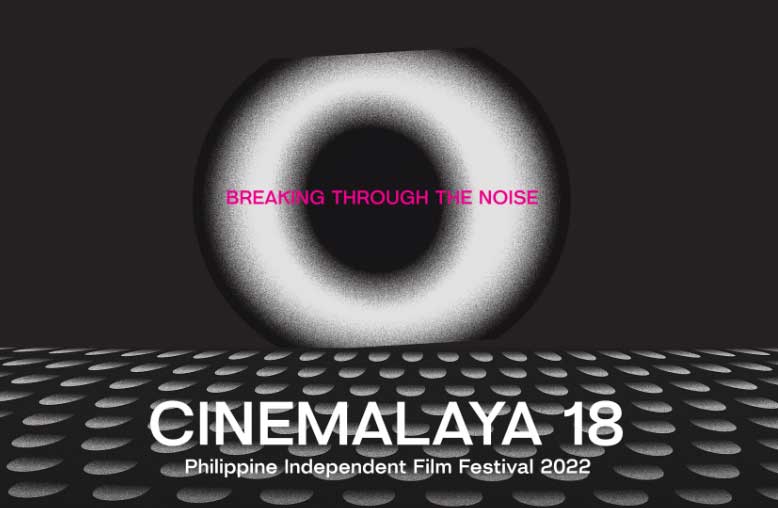 By Joseph B.A. Marzan
Films by national and homegrown talents will take the spotlight from Aug 23 to 28, 2022 as select entries to the 18th Cinemalaya Film Festival will make their way to Iloilo.
Best Film awardees "The Baseball Player" by Carlo Obispo (Full-length Feature) and "Black Rainbow" by Zig Dulay (Short Film) will be the festival's main features. These films will be shown from Aug 23 to 27.
Obispo's film follows a Moro child's aspirations to become a baseball player despite conflicts in Mindanao. It also bagged Best Screenplay by Obispo, Best Editing by Dulay, and Best Actor by Tommy Alejandrino.
Dulay's film, which features an Aeta boy's dream of formal education, will also be shown multiple times on Aug 25 and 27, as part of the Netpac Award special category. It also won Best Screenplay for short film.
"Black Rainbow" will be shown alongside the Full-length Feature winner of the Netpac category, "12 Weeks" by Anna Isabelle Matutina, which deals with an unwanted pregnancy at an older age.
"Blue Room" by Ma-an Asuncion-Dagñalan (Full-length Feature) and "Dikit" by Gabriela Serrano (Short Film), which won the Special Jury Prize, will also be shown on August 23, 24, and 27. Both Dagñalan and Serrano also won Best Director in their respective categories.
"Blue Room" tells the story of an indie rock band of woke but sheltered teens who get their biggest break at a prestigious music festival, but are arrested for drug possession, when they make a choice to either use their privilege or live up to their principles.
It also won Best Production Design (by Marxie Maolen Fadul), Best Cinematography (by Neil Daza), and Best Supporting Actor (by Soliman Cruz).
"Dikit" is about a cursed young woman who longs for a body different from her own, seeing a chance when a young couple moves in next door.
Six Ilonggo films will also dominate the 6-day screening of festival entries.
Both Audience Choice films, "Kargo" by TM Malones (Full-length Feature) and "Mga Handum Nga Nasulat Sa Baras" by Arlie Sweet Sumagaysay and Richard Jeroui Salvadico (Short Film) will be shown on Aug 24, 25, 26, and 28.
"Kargo" film centers on a woman's revenge against the man who murdered her family, while "Mga Handum Nga Nasulat Sa Baras" sees three boys becoming teachers to their parents under a new educational system introduced during the pandemic.
"Mata Kang Busay" by Niño Maldecir and Cypher John Gayorgor, "Si Oddie" by Maria Kydylee Torato, "Batsoy" by Ronald Batallones, and "Bula sa Langit" by Sheenly Gener, complete the Ilonggo pride section of the screening fest. They will be shown on Aug 23, 24, and 28.
Maldecir and Gayorgor's "Mata Kang Busay" tells the story of a father and his daughter, Torato's "Si Oddie" deals with a delivery rider's life-changing work experience, Batallones' "Batsoy" features two boys from San Dionisio town going on an adventure to satisfy their craving for a hefty serving of La Paz Batchoy, and Gener's "Bula sa Langit" shows a young Marawi siege veteran's mental struggle amid a celebrated homecoming.
These films are shown by the Film Development Council of the Philippines and the Cultural Center of the Philippines. Tickets are available for P200 at the Cinematheque Centre Iloilo at Solis Street in City Proper.