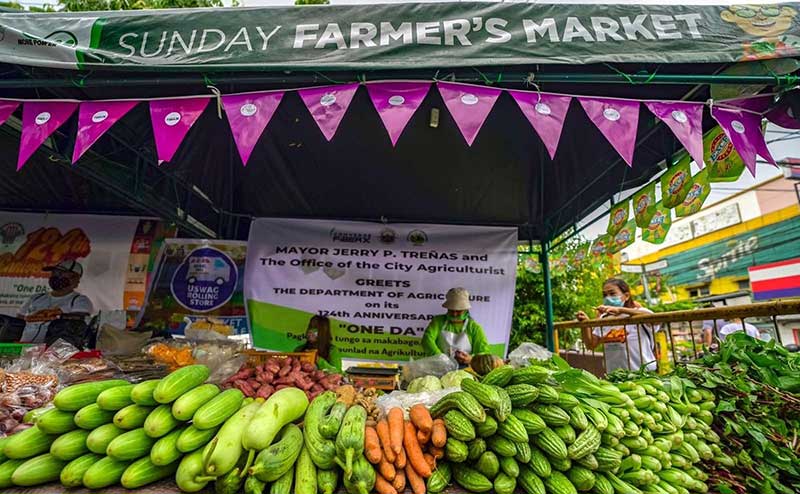 By Joseph B.A. Marzan
Schools and barangays across Iloilo City will have better experience with food products after the city council recently approved an ordinance institutionalizing urban agriculture, said City Agriculturist Iñigo Garingalao on Wednesday.
Speaking at the 124th anniversary celebration of the Department of Agriculture (DA) hosted by its regional office, Garingalao said that all 180 barangays would be enjoined to make allocations for gardens and develop their own agricultural food sources.
Schools in the city will also be required to identify and allocate for their own vegetable gardens.
The ordinance, approved a few weeks ago, will mandate the city government to allocate P1.5 million yearly as seed capital for the procurement of seeds, vermicast, and other inputs.
It also provides for additional personnel in the City Agriculturist's Office to implement the provisions of the said ordinance.
"They would employ container gardening [or] vertical gardening or any kind of gardening. […] It would be that we would just provide seeds to plant, and there would be no problem," said Garingalao.
He added that their office they would start to call in stakeholders to lay down and implement the text of the ordinance.
The ordinance, which Garingalao said was the first in the country, was authored by outgoing City Councilor Lady Julie Grace Baronda.
Garingalao cited that the city currently has around 300 hectares for planting of rice and vegetables and they are expecting numbers to grow.
The City Disaster Risk Reduction and Management Office has identified 20 barangays along the city's coast and riverbanks and others which are flood-prone for container gardening.
Also, 32 barangays host the Jerry P. Treñas Edible Landscaping (JPT Ediscape) program for vegetable gardening.
DA-Region 6 Director Remilyn Recoter said that assistance to Iloilo City's agricultural programs will depend on the city government's future plans.
She cited that the Mandanas ruling devolved some of their office's functions to the local government units, which she said that they may provide technical assistance for.