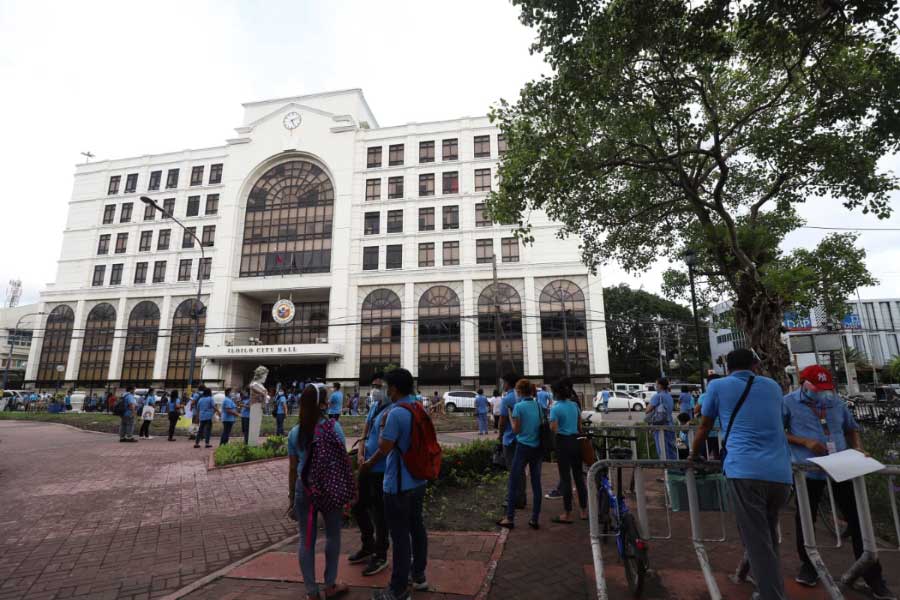 By Joseph B.A. Marzan
A formal investigation within the Iloilo City government might commence soon after the City Legal Office found some regular and high-level employees involved in forcing rank-and-file and contractual employees into securing predatory loans.
Iloilo City Mayor Jerry Treñas confirmed that the City Legal Office (CLO) recently recommended an investigation into two city government officials.
These include City Beautification Program officer-in-charge Ninda Atinado, who had been initially tagged when the issue was first revealed by the mayor, and another unnamed official.
The mayor likewise confirmed that Atinado was singled out during the process, which was based on sworn affidavits submitted by employees.
Atinado had already denied the accusations.
"The [CLO] lawyers are now preparing letters to Mrs. Atinado, and to the other [one] involved, so we can formalize the investigation. After the formal investigation, then a recommendation would be made," the mayor shared.
"The [CLO] held an initial investigation that is why Mrs. Atinado was not involved. Now, since there is an offense that they have seen, which Mrs. Atinado has denied, then a formal investigation is necessary so that the [CLO] can look deeper into it," he added.
Loan shark operations at City Hall have been partly blamed for delays in the release of the salaries of casual and job order employees.
Treñas said that a formal investigation would be the most proper course of action so that the accused could properly be heard and have an opportunity to formally refute the allegations initially made against them.
"An investigation is important for a proper recommendation. What we're [after] is due process. We need to ensure that there is due process for Mrs. Atinado," he said.
CLO lawyer Joseph Edward Areño said City Hall employees floated names in the loan shark operations, but there were later narrowed down to two personalities.
"There are many people loaning here [at the city hall], not necessarily employees, so we included everyone in the investigation," Areño stated.
"There are complaints, sworn statements filed by employees, and the sworn statements would be sufficient. Upon review by the disciplining authority, they would be given the necessary penalty," he added.
The lawyer did not elaborate as to the possible cases to be charged if Atinado and the other employee are positively identified in the investigation, stating only that they may be administratively charged with oppression.
Areño clarified that loaning between city government officials and employees was not inherently wrong, but it may be sanctioned if it was being done during official time.