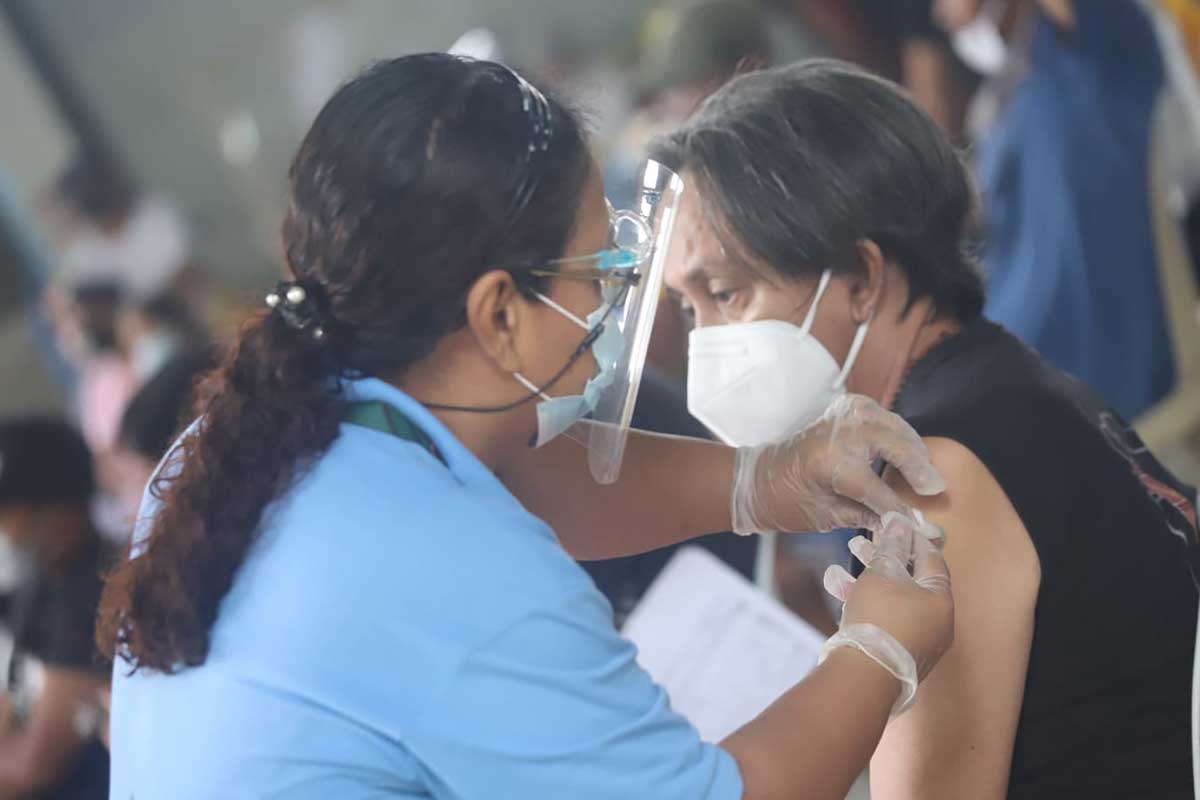 By Joseph B.A. Marzan
Iloilo City Mayor Jerry Treñas on Wednesday admitted that people are now hesitating to get vaccinated against the coronavirus disease 2019 (COVID-19), which he blamed on how the media has framed breakthrough infections.
The mayor told Daily Guardian that daily vaccinations in "mega sites" have attracted less people, from an average of 17,000 to 3,000.
Treñas pointed to media statements saying that people may still catch COVID even if they have been fully vaccinated.
Despite this, the mayor said the city government was still actively promoting vaccinations in the city, especially for booster shots.
"Media is saying that even if we vaccinate and boost people still get the virus. We need to help each other especially from experts from [the Department of Health]," Treñas said in his text message.
The World Health Organization (WHO) has explained that fully vaccinated individuals and even partially vaccinated individuals can still be infected with COVID-19.
But Dr. Katherine O'Brien, WHO director of the Department of Immunization, Vaccines and Biologicals, stressed that this does not mean that vaccines are ineffective.
"The vaccines that we have against COVID are incredibly effective vaccines. But that doesn't mean that 100 percent of people, 100 percent of the time are going to be protected against disease. There is no vaccine that provides that level of protection for any disease," she said during in a "Science in 5" series of WHO.
According to O'Brien, there will still be cases of disease among people who were fully vaccinated and certainly among some people who were partially vaccinated.
"This doesn't mean that the vaccines aren't working. It doesn't mean that there's something wrong with the vaccines. What it does mean is that not everybody who receives vaccines has 100 percent protection," she added.
WHO has also stressed the severity of disease among people who have a breakthrough infection is less severe than the severity of disease among people who are not vaccinated.
Hence, people who are fully vaccinated even when infected are less likely to develop severe cases.
In a post on his official Facebook page, Treñas cited the higher rate of asymptomatic and mild Influenza-Like Illnesses (ILI) among vaccinated persons in January 2022.
Iloilo City Epidemiological Surveillance Unit (ICESU) data indicated that out of 4,829 confirmed COVID cases from Jan 1 to 24, a total of 3,684, or 76 percent, are vaccinated persons, while the remaining 1,145, or 24 percent, are unvaccinated.
Of the vaccinated persons, 2,575 (53 percent) are asymptomatic, 1,095 (23 percent) have ILI, and only 14 are severely ill.
As to the status of vaccinated COVID cases, 745 have already had their booster shots, 2,363 are fully vaccinated, 269 received the one-shot Janssen vaccine, and 307 are partially vaccinated.
For the unvaccinated, 914 (19 percent) are asymptomatic, 224 have ILI, and 7 are severely ill.
"[Recent ICESU data] showed that vaccines increase the probability of developing no symptoms and influenza-like illnesses as compared with those who are unvaccinated that develop more severe symptoms. Our cases may be high in numbers but most of them are asymptomatic or develop only mild symptoms. This is one of the effects of getting vaccinated," Treñas said in a social media statement.
He also announced in another statement that the city is planning to introduce drive-thru vaccinations in an unspecified major mall.
"We came up with this plan to lessen contact with the vaccinators and other vaccinees, once it is in place we will announce the site for those who are interested," he said.
He also said in a text message that vaccinations for minors aged 5 to 11 years old may start after February 4, which was the announced date of the kick-off in Metro Manila.