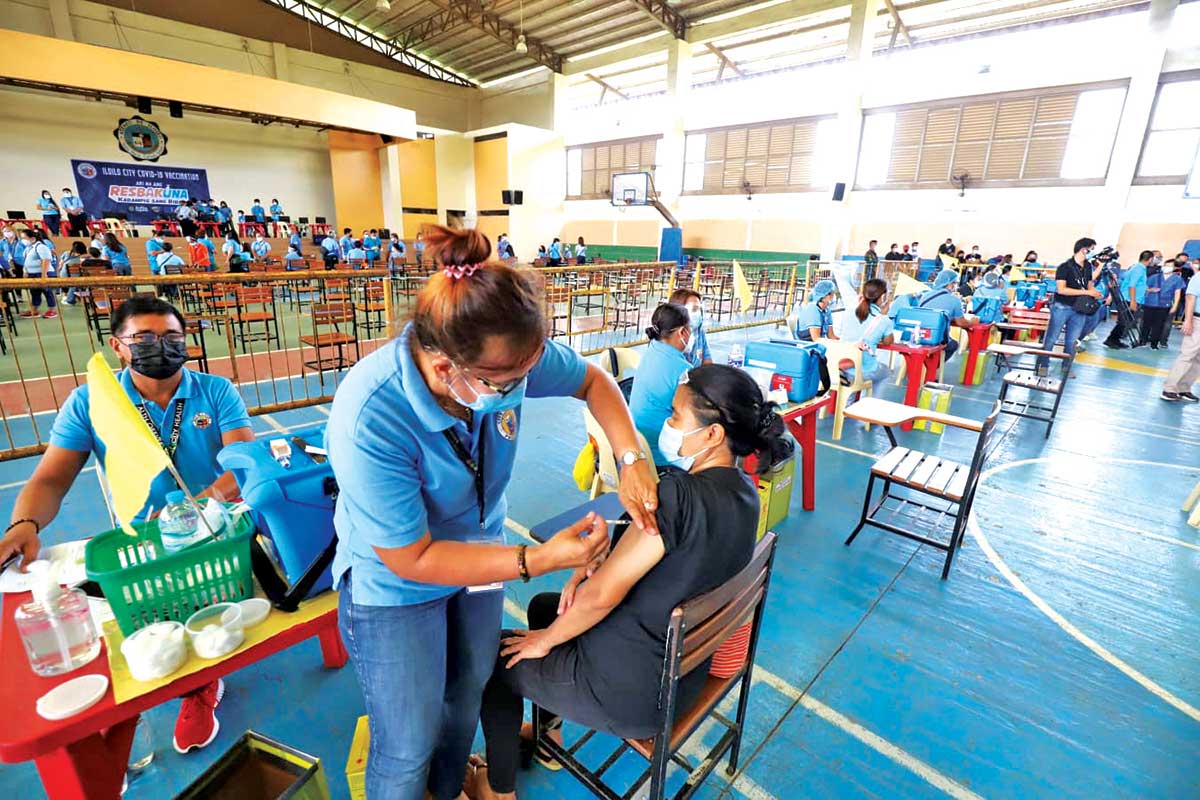 The Iloilo City government will resort to targeted vaccination with focus on senior citizens and children to improve the city's vaccination rate.
Dr. Roland Jay Fortuna, chairperson of the Iloilo City COVID-19 Team, said they plan to implement the targeted vaccination approach on barangays with low vaccination rate.
"The plan for vaccination rate is we will be doing the targeted vaccination plan namon kadtu-an ang mga barangay nga may low vaccination rate like pila pa sa mga senior citizens ang wala kapabakuna. Amo na ang target namon, pila pa ka seniors sa barangay ang wala pa nabakunahan," he said in a media interview.
According to Fortuna, they will deploy teams that will go house-to-house in the barangays and identify unvaccinated persons especially the elderlies.
"The vaccination of senior citizens or the A2 sector is now among the parameters for the escalation or the de-escalation of the alert level system," he stressed.
Aside from the barangays, Fortuna said they are also checking on the business sector to identify employees who remain unvaccinated or those that have not received booster doses.
Moreover, the city has also started identifying schools with unvaccinated individuals.
"Amo na targeted na aton bakunahan subong, balay-balay na kag isa-isahon na kon sa business sector. Ang mga schools ginapa-identify naton para wala gid kita mabilin kag maubos gid naton," he said.
Based on data from the regional health department as of March 7, Iloilo City has vaccinated 4,554 children aged 5 to 11 years old, which is only 7.36 percent of the city's target population at 61,872.
The city also has a vaccination accomplishment of 91.95 percent of the 52,622-target population for children 12-17 years old. (DG)