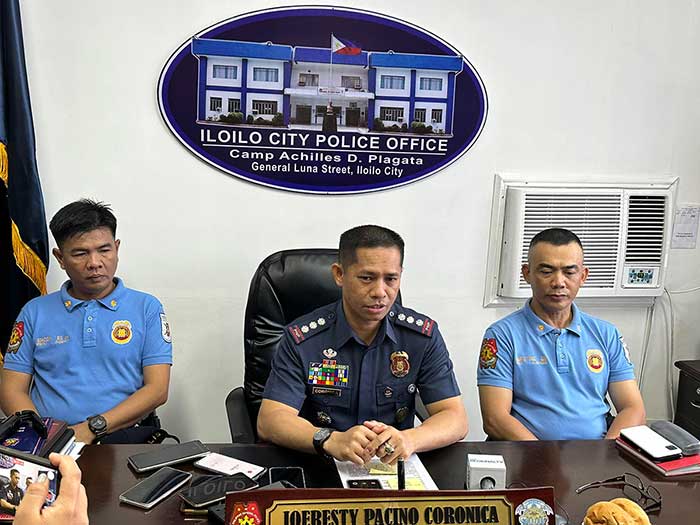 By Jennifer P. Rendon
The body bore the usual patterns of summary execution victims: placed in a sack, with shabu placed on the body, a note warning other pushers not to follow suit, and discarded in a secluded area.
The only difference was that the killers of Kristopher Cabalquinto of San Miguel, Iloilo barbarically killed him by chopping him to pieces.
It was the first in Iloilo City in several years that a person was mutilated. Almost all, if not all, incidents were usually committed by mentally deranged individuals.
But this time around, the killers remain unknown.
With speculations that government forces could be behind it, Colonel Joeresty Coronica, Iloilo City police chief, said that they are exploring every possible angle.
"We are entertaining all possible theories for us to establish who the culprits are," Coronica said in a press conference on Tuesday.
But he assured that "as far as the Iloilo City Police Office is concerned, we have nothing to do with this gruesome act."
Coronica issued the statement amid speculations that government forces could be behind the chop-chop killings what with the items left with Cabalquinto's torso that was found in Jaro.
Among the items was a cardboard note with a warning against drug peddlers and the name and signature of a certain "PDU 30."
The manner of killing and the written warning harks back to the brutal killings of persons involved or tagged in the illegal drug trade during the term of President Rodrigo Duterte.
BAD IMAGE
The incident has tainted the image of Iloilo City, Coronica added, "That's why, we are trying to solve this incident as it will have a negative impact on the peace and order situation of the city."
Just like the rest of the Ilonggo community, Coronica said he doesn't want these criminal activities to proliferate.
"I don't want this to be a norm. It's a slap on our face," he said.
Citing intelligence reports, Coronica said Cabalquinto was involved in illegal drugs but he never operated in Iloilo City.
He said a botched drug deal might have triggered the grisly killing.
"Puwede man nga nagka-onsehan sila sa Ila transaksyon," he said.
But Coronica refused to elaborate further claiming that it might hamper their ongoing investigation.
"Basi may mga ara nga gusto lang magsakay sa issue," Coronica said.
Aside from illegal drugs, the ICPO is also looking into the angle of crime of passion.
Cabalquinto's two arms were first found at Zone 2, Barangay Ticud, La Paz around 6:10 a.m. on Nov. 6.
His headless body was later recovered at Zone 1, Barangay Buhang, Jaro district around 8:32 a.m.
On the other hand, his head was recovered afternoon of Nov. 7 at Quezon Street, Arevalo district. Just like his other body parts, Cabalquinto's head was placed in a sack with a note that reads, "Babala sa mga adik. Ibalik ang kamay na bakal ni DU30."
POSITIVE ID
In a press conference on Tuesday, Colonel Joeresty Coronica, said that the victim's family identified Cabalquinto's body.
His 34-year-old sister and a cousin went to Iloilo City Police Station 3 to ascertain if the body was indeed their missing relative.
The sister said she was certain that it was Cabalquinto's based on the nails of his pinkies, which were usually left longer than his other fingers.
His toenails were also distinctively bigger, just like their father's, she added.
Her conviction became final when she saw the victim's scar on the leg which he allegedly got after he figured in a motorcycle accident.
Cabalquinto's family said they last saw the victim on Nov. 2.
When he failed to return the next day, they tried to call him up but he could no longer be reached.
He was found four days later.