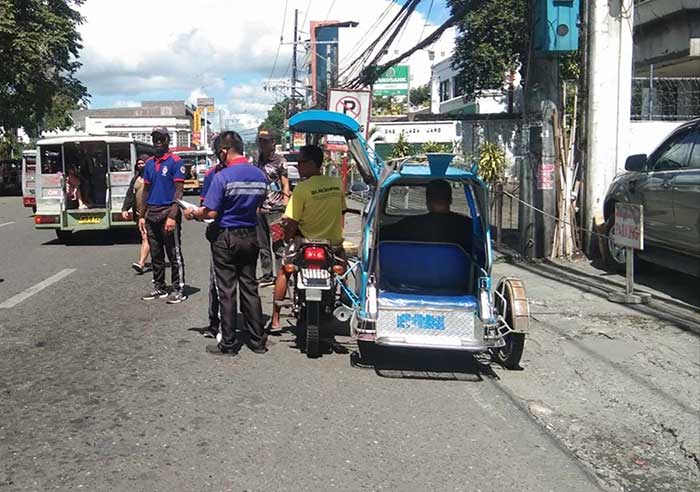 By Rjay Zuriaga Castor
The Public Safety and Transportation Management Office (PSTMO) has revealed plans to introduce the Tricycle Route Plan (TRP) following the implementation of the enhanced Local Public Transport Route Plan (LPTRP) next year.
"Hopefully within the year, mapasar ang atun tricycle route plan," said PSTMO head Jeck Conlu in a press conference on Thursday.
Conlu stressed that the TRP is designed to complement the city's LPTRP to prevent route overlaps between tricycles and public utility jeepneys.
"Ang TRP natun patapos na, na-endorse na sa atun city council for ordinance," he added.
Outlined in the proposed tricycle guidelines, PSTMO emphasizes that drivers must not wear slippers, sando, or shorts. Drivers are also required to undergo orientation covering tricycle ordinances, carrying franchise papers, understanding seating capacity regulations, and maintaining personal hygiene.
It can be recalled that in its 2022 TRP proposal, the PSTMO established 21 routes, Conlu hinted at the potential expansion of routes to better accommodate more passengers.
The PSTMO head said the TRP will assist the city government in addressing the proliferation of colorum tricycle units and e-trikes.
Conlu reported that they have a bulk of tricycles impounded in their impounding area at the Young Men's Christian Association of Iloilo in the City Proper.
"Once in place ang tricycle route plan natun, may identified na nga route ang atun mga tricycles. If ano ang gin award nga route, amo lang gid na dapat ang sundon kag strictly i-follow nila ang guidelines nga nakabutang sa ila franchise," he added.
He further admitted that the PSTMO lacks manpower in the monitoring of the operations of colorum tricycle units across all 180 barangays.
"Kulang kami it's because nga kadamo sang gina-operate namun […] Indi namun masakop gid tanan, indi namun masaturate gid tanan kay ato sila sa barangay tapos nagaguwa sa atun major roads," he explained.
Conlu added the city does not have a basis so far for the regulation of e-bikes but hopes that regulations will be in place soon after LPTRP and TRP implementation.
The PSTMO affirmed its commitment to intensify apprehension operations against colorum tricycle units and e-bikes on major city thoroughfares, stressing that these vehicles are not registered with the Local Government Unit and Land Transportation Office.
As the city gears up for the full implementation of LPTRP and initiates the tricycle route plan, the local government is also considering the development of a traffic code.
The traffic code will lay the groundwork for traffic rules and regulations to prevent accidents and maintain peace and order on the road.