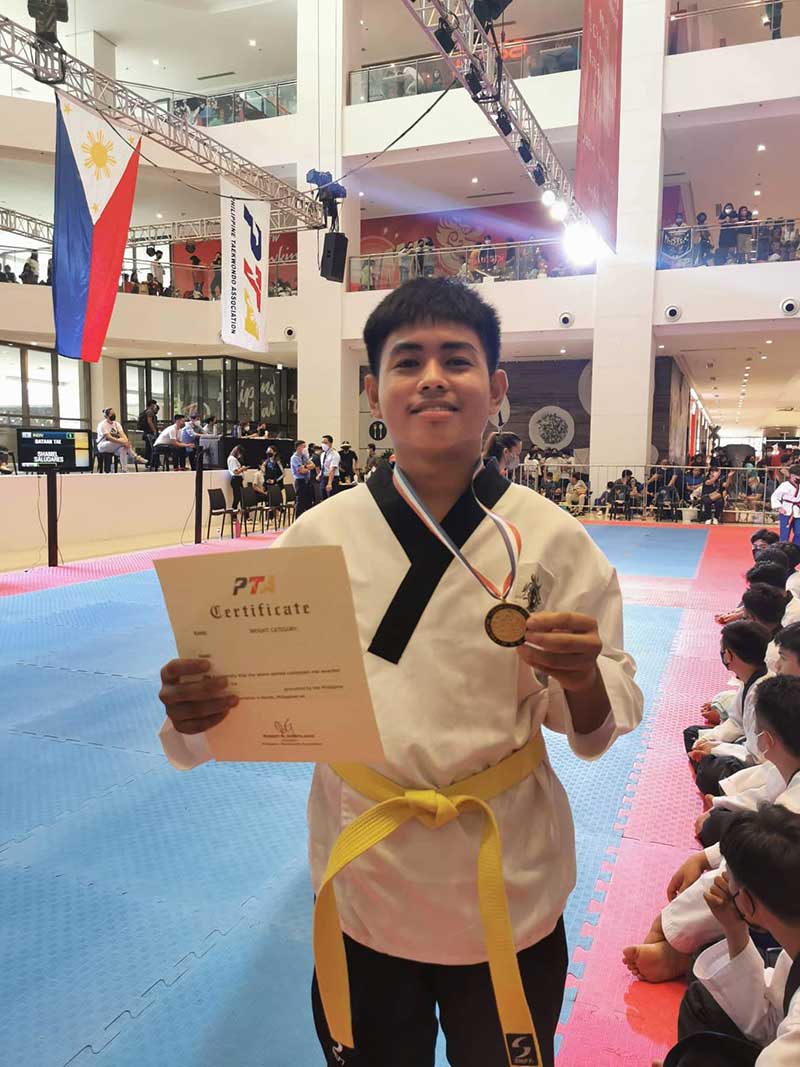 By Leobert Julian A. de la Peña
One of the emerging taekwondo gyms in Iloilo City recently made noise during the 2022 SMART/MVPSF National Taekwondo Poomsae Championships held in Ayala Malls, Manila Bay.
Mentored by internationally-renowned coach Flora Navales, Coach Flora taekwondo gym garnered nine medals – one gold, three silvers, and five bronze medals – in the competition.
Yhanon Calzado captured the lone gold medal of the taekwondo gym after ruling the yellow-belt senior male individual poomsae category.
The three silver medalists were Sophia Marie Tungala, Kian Ezekiel Castigador, and Daeni Kang.
Tungala of the University of the Philippines (UP)-Diliman did enough to secure the second-place finish in the black-belt senior female category.
Castigador also pulled off a majestic performance in the brown-belt grade-school male individual poomsae.
One of the most amiable jins of the gym, Kang, turned heads in the red-belt toddler male individual poomsae.
Capping off Coach Flora's medalists were Maxzene Ondrea, Karla Breanna Andaya, and Klyzsa Chin who qualified in the top three of the two categories she joined.
Aside from the Coach Flora gym, the Seth Ryan Taekwondo Academy and the A. Diasnes taekwondo gym also hauled medals in the event.
The Seth Ryan Academy nabbed a gold medal and a bronze while the prestigious A. Diasnes gym scored three bronze medals.
Completing the list of coaches from the taekwondo gyms are Fritzie Meterio, Justin Gancero, and Alfie Diasnes.