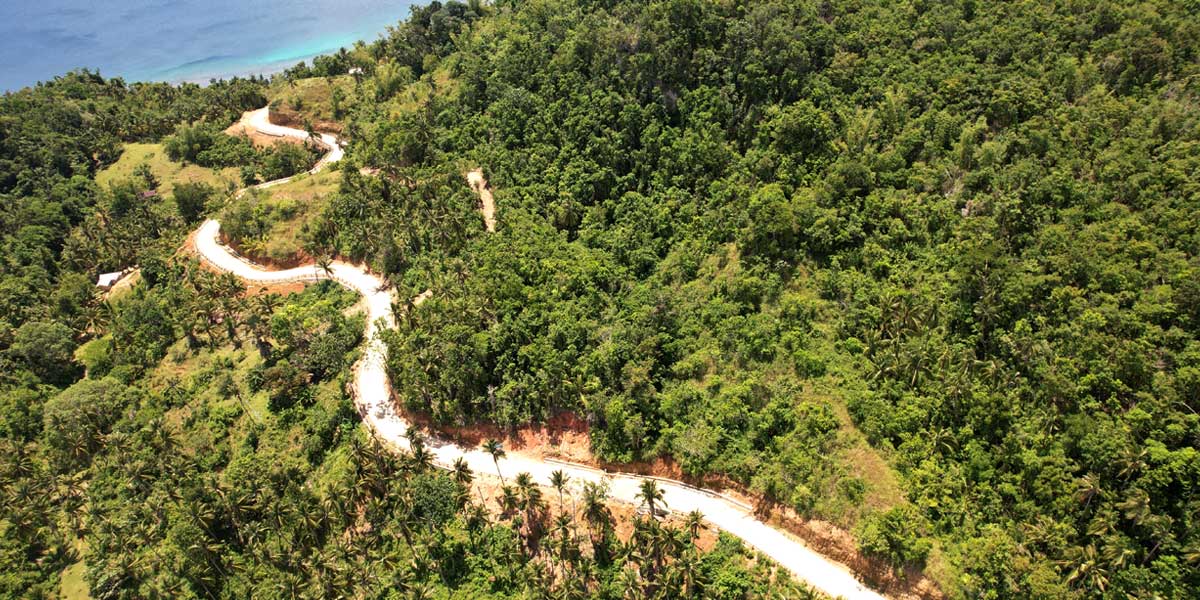 Department of Public Works and Highways (DPWH) Negros Occidental 3rd District Engineering Office completely paved the coastal road in Brgy. Cayhagan in Sipalay City, Negros Occidental.
The project includes upgrading from gravel to concrete of the 3,500-lineal meter road. The construction also has slope protection, installation of metal guard rails, provision of post and hazard markers, and application of reflectorized thermoplastic pavement markings.
Citing a report from District Engineer Rodney A. Gustilo, DPWH 6 Regional Director Nerie D. Bueno said the improved road aims to provide access to various white sand beaches, which are potential areas for tourism development.
"Considering the potential of this area in terms of tourism, agriculture and marine development, the improved road will be beneficial to the economy and tourism in this coastal part of Negros Occidental," Bueno said.
"In April 2020, we concreted the 2,000-lineal meter portion in the amount of ₱40 million and in March this year, we completed the paving of the remaining 1,500 lineal meters in the amount of ₱30 million."
Brgy. Cayhagan showcases beautiful pristine beaches with crystal clear water. Its abundant marine life has been providing local residents with stable source of income for their families.
"With this better road, various beaches in the area may be converted into tourism sites that will eventually provide job opportunities among its local residents. Likewise, transport of agricultural and marine products to the market will be easier, reducing travel time and delivery cost," Director Bueno said.
Meantime, Director Bueno said the widening of Buclao Bridge along Bacolod South Road in Brgy. Masaling in Cauayan, Negros Occidental, is already completed.
"The widened bridge provides a wider and more convenient access, and minimizes traffic congestion, benefiting daily motorists and travelers along this national secondary road, which is the main access from and to southern part of Negros Occidental."
The project, in the amount of ₱ 16.8 million, involves widening from two to four lanes of the 21-lineal meter Single Span Concrete Deck Girder (RCDG) bridge on bored pile foundation with permanent casing. This also includes painting works and grouted riprap for slope protection. (DPWH)