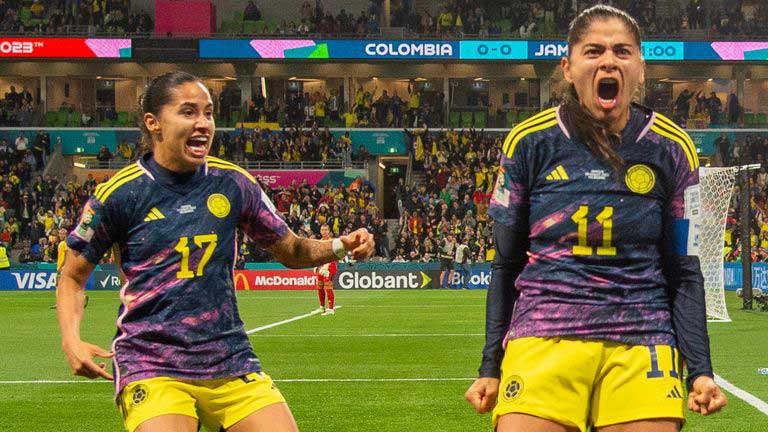 By Leobert Julian A. de la Peña
Colombia just made history after clinching its first-ever FIFA Women's World Cup quarterfinal qualification last August 8, 2023.
After a physical and nip-and-tuck showdown against Jamaica, Colombia managed to escape the intense clash and pulled off a 1-0 victory held at the Melbourne Rectangular Stadium.
All thanks to Colombia's team captain Catalina Usme who fired the lone game-winning goal in the second half of the tournament's Round of 16 stage.
In the 51st minute of the match, a precise cross pass from the left side of the pitch generated the offense in the middle of the penalty area where Usme was headed to.
After gathering the ball to the ground, Usme sent a looping leftie tap kick that caught Jamaica's goalkeeper off-guard for the first and last goal of the matchup.
It was a back-and-forth affair as both nations traded offensive sets but Jamaica's signature defense worked to perfection in the first half.
Six minutes after the second-half whistle, Colombia ignited the jam-packed Melbourne Rectangular Stadium after the Usme conversion.
Jamaica had several attempts to equalize the match in the second half but Colombia's timely deflections disrupted their rhythm again and again.
Aside from claiming its first quarterfinal seat in the FIFA Women's World Cup, Colombia also became the first team to score against the tough Jamaican squad until the Round of 16.
Colombia will look to continue their chase for greatness as they stage a quarterfinal showdown against England on August 12, 2023.