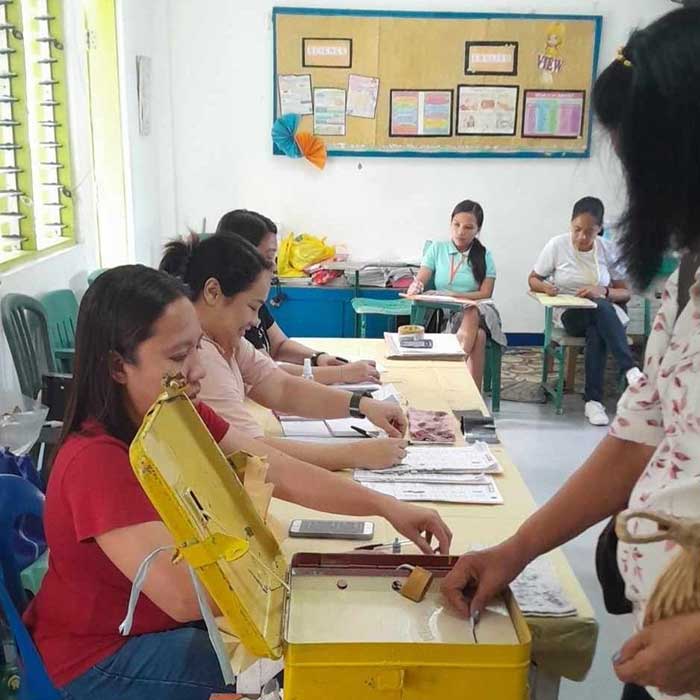 By Dolly Yasa
BACOLOD City – The Commission on Election has pledged to pay for the services rendered by some 660 election support staff in Kabankalan City.
In a press statement furnished to the media, Atty. John Rex Laudiangco, Comelec spokesman said that "the Comelec pledges to cover the honoraria for the 660 support staff in Kabankalan City, Negros Occidental who rendered election services in the recently- concluded October 30, 2023 Barangay and Sangguniang Kabataan Elections (BSKE 2023)."
Earlier, Kabakalan City mayor Benjie Miranda that the 660 BSKE 2023 support staff have not received their honoraria due to "an honest mistake" made by the City Elections Officer (OCE-O) Kabankalan City in the process of hiring their services.
Laudiangco said that Miranda informed them that the city government has no obligation to pay the staff and has not allotted a budget for the payment of their honoraria amounting to P3.7 million.
Due to the unprecedented incident, Laudiangco said the Comelec has taken the proactive step of paying the honoraria of the 660 support staff in Kabankalan City.
Each support staff is expected to receive P5,500 as honorarium for the election services they rendered.
Laudiangco also said that an investigation is underway to determine the administrative and or criminal liability of the Comelec field officers involved in the incident.
He reassured that the 660 support staff would be given their due payment.
Earlier, Miranda told reporters that the local Comelec has sought his help on the matter.
He pointed out that he cannot just allocate the amount from the city government's coffers.
"Wala ta guidelines parte dira, indi ta basta basta ka allocate budget para dira kay kuarta na sang katawhan, indi naton basta ma usar basi maposasan kita sina," Miranda further said.
Miranda said he told the Comelec that the amount is too big "mayo tani mga P100,000 lang na maamot ko personally sang P20,000 or P25,000."
He said, though, that he would look into how the city government can help "but I cannot assure anything."