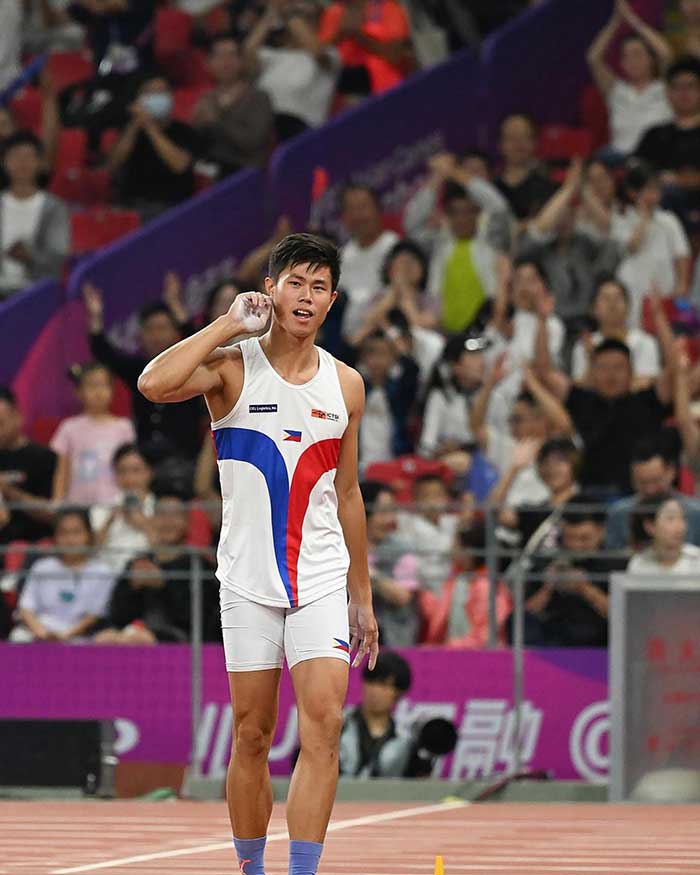 By Leobert Julian A. de la Peña
Filipino pole vaulting sensation EJ Obiena got his wish after Anais Lavillenie, the wife of former Olympic gold medalist Renaud Lavillenie from France who accused him of doping two weeks ago, finally issued an apology last October 26, 2023.
In a social media post on Obiena's official Facebook page, the world's no. 2 pole vaulter shared Lavillenie's apology letter.
"I would like to offer publicly my sincere apologies for writing untruthful words on Vaulter's Magazine's Facebook post about you and your coach Vitaly Petrov," wrote Lavillenie.
Last October 16, 2023, Lavillenie was seen replying to a comment made by Lynn Lazar and accused Obiena of doping like his teammate Thiago Braz.
"Obiena doped and it'll fall like Braz. Same coach, same plan, same objective!" Lavillenie replied to Lazar's comment.
A follow-up comment made by Ronald McGowan then asked if she thinks Obiena is taking Performance Enhancing Drugs (PEDs), but Lavillenie didn't reply as of now.
Vaulter Magazine shared an article from the Manila Times after Obiena said that he is eyeing to defeat Armand Duplantis, the current world no. pole vaulter in the Paris Olympics.
This then drew attention from all the followers of the page including Lavillenie who threw such accusations at the Filipino athlete.
Obiena, who is coming off a gold medal finish during the 2023 Asian Games, is recently on a roll and is having one of his best seasons as a professional pole vaulter.
A month ago, the former Tokyo Olympic qualifier booked a ticket to the 2024 Paris Olympics after making the cut in the World Athletics tournament.
"I have no desire to disrupt my Paris Olympics preparation in pursuing a legal case. I also would like to keep the close-knit nature of the elite pole vault community and have no desire to disrupt these dynamics. So, I am prepared to accept a full and complete apology and move on. This is what I believe the bigger person would do," said Obiena in his lengthy Facebook post.