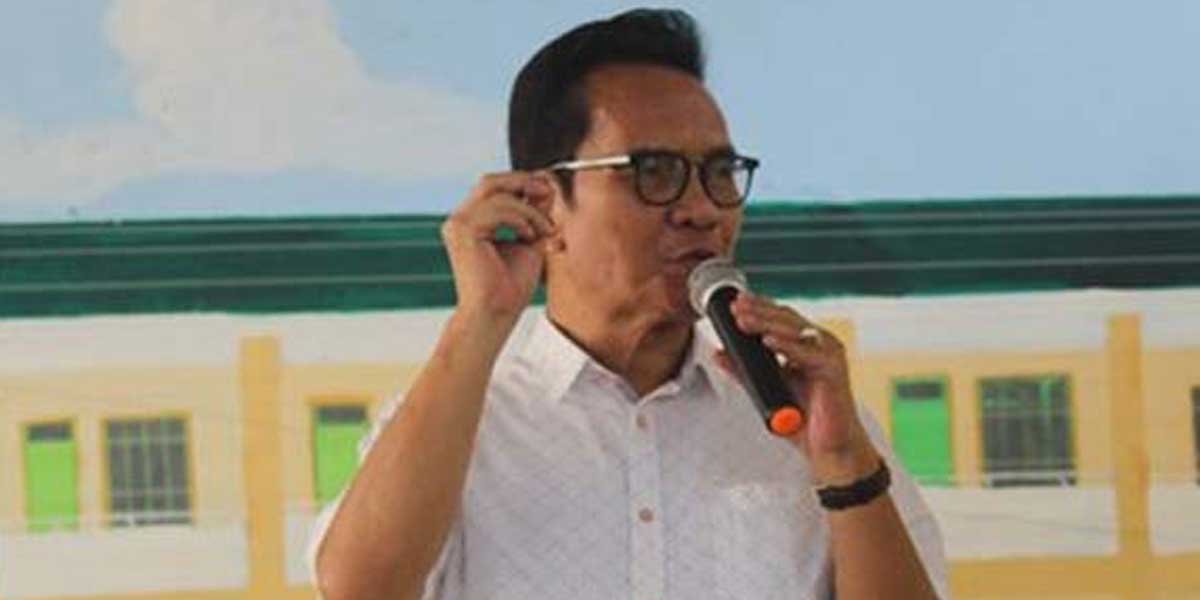 By Felipe V. Celino
ROXAS City, Capiz – "Please do not implicate other members of the family to the sin committed by another."
This was the statement of Mayor Esteban "Dodoy" Contreras of Pontevedra, Capiz in an interview Monday in reaction to allegations that his grandson raped a lady rider and vlogger.
Contreras likened the issue to a proverb "ang sala ni Juan, indi puwede mapa-ako kay Pedro (Don't force Peter to admit John's sins)."
He also used the analogy of the tree and its fruit to explain their situation.
"The mango tree will always bear mango fruits. But not all fruits in a tree are equal. There will be small or big, bitter, sour, or sweet."
The former governor said that they will never tolerate his grandson EJ Contreras if ever he violated the law.
He confirmed that as a doctor by profession and based on the medical examination on the 37-year-old complainant, there was laceration on her private parts.
The mayor said that his grandson is in a relationship with the lady rider, the reason why she was at EJ's place. But his grandson denied raping the complainant on Nov 25, 2021.
The mayor also said that all pertinent papers and documents have been submitted to the authorities regarding the allegations.
He clarified that they never coddled EJ.
"The case had been filed. Let us wait the decision of the court," the mayor said.
Earlier, Capiz Gov. Esteban Evan Nonoy Contreras issued a statement that he does not tolerate any wrongdoing in their family.
Contreras said he was on his way home from Manila when he received information about the rape charges filed against his nephew EJ Contreras.
He immediately called EJ who denied the accusation.
EJ told the governor that he and the alleged victim were friends. He invited her as one of the judges in the motorcycle show he hosted in Pontevedra town.
EJ invited the vlogger at their headquarters for dinner and drinks.
Few hours later, EJ said that he called the vlogger's friends to fetch her as she was already drunk. He did not go with them to a beach resort where the group proceeded.
Governor Contreras believes that their political enemies will ride on the issue to destroy their reputation and political career.
EJ is the son of Capiz provincial board member Steve Contreras, the governor's brother. EJ is running for a Sangguniang Bayan seat in Pontevedra town.
Police reports indicated that the 37-year-old victim from Marikina City filed the rape complaint before the Provincial Prosecution Office Friday afternoon. The case underwent regular filing due to lack of proper requirements for the inquest proceedings.
The complainant claimed that EJ raped her at his barrack. She said that she was able to escape and seek help from fellow riders.
Reports indicated that the victim is in the custody of authorities.