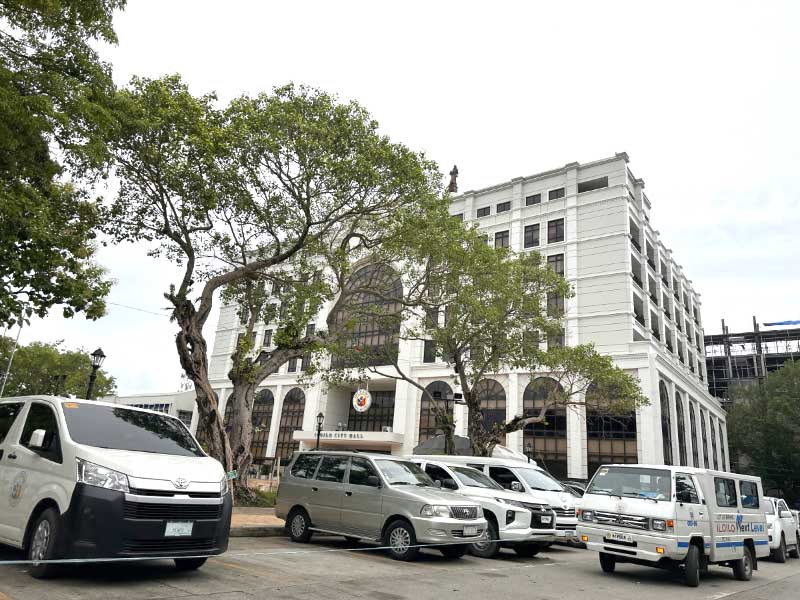 By Rjay Zuriaga Castor
Iloilo City Mayor Jerry Treñas has declared Cooperative Development Authority-Region 6 (CDA-6) director Nora P. Patron "persona non grata" or unwelcome in the city.
Patron was tagged as "undesirable and unwelcome" in the city through Executive Order (EO) 129 signed by Treñas on Thursday.
The EO stated that "Patron ignored the pleas of the Iloilo City Government and the members of the Iloilo City Government Employees Multi-Purpose Cooperative (IGEMPC), which have the effect of protecting the anomalous and patently illegal acts of the erring directors and officers of the IGEMPC."
The CDA is the government agency in charge of the registration and regulation of cooperatives.
The ICGEMPC has been suffering from financial losses attributable to irregular loan transactions including the loans of its directors and officers, which have accumulated to a total of P32 million.
Meanwhile, based on records obtained by the IGEMPC Ad hoc Committee, outstanding loans in the cooperative have reached approximately P55.8 million, with past dues reaching P18.3 million as of August 3.
A fraud investigation by external auditor Korina Lazarraga also revealed that the IGEMPC has had no income since 2020 and has been "operating at a loss," apart from grappling with incurred losses and operating at a financial deficit.
The EO further emphasized that CDA's issuance of Certificates of Compliance (COC) to IGEMPC has been used by the directors and officers in their fraudulent activities.
"The CDA has examined the financial records of the ICGEMPC, and has identified the irregular DOSRI Loans of the directors and officers, and this notwithstanding, issued Certificates of Compliance," it said.
A COC is issued to operating cooperatives that have complied with the Cooperative Annual Progress Report and other mandatory requirements provided under laws and issuances. A cooperative having a COC is entitled to avail of incentives and privileges granted to them.
Treñas also stressed that instead of intervening and correcting the cooperative's problem, the CDA  has ignored the factual issues regarding the dissipation of the IGEMPC's funds.
According to the city mayor, this has resulted in delays in the cooperative's efforts to recover illegally obtained funds.
Treñas also noted that Patron's actions are "hampering and disrupting" the efforts of the IGEMPC members for internal cleansing.
The EO emphasized that the negligence of the CDA violates its mandate to coordinate with the efforts of local government units and the private sector in the development of cooperatives.
The city mayor also highlighted that since June 2023, Patron has been ignoring requests for a consultative meeting to intervene and resolve the issues of the IGEMPC.