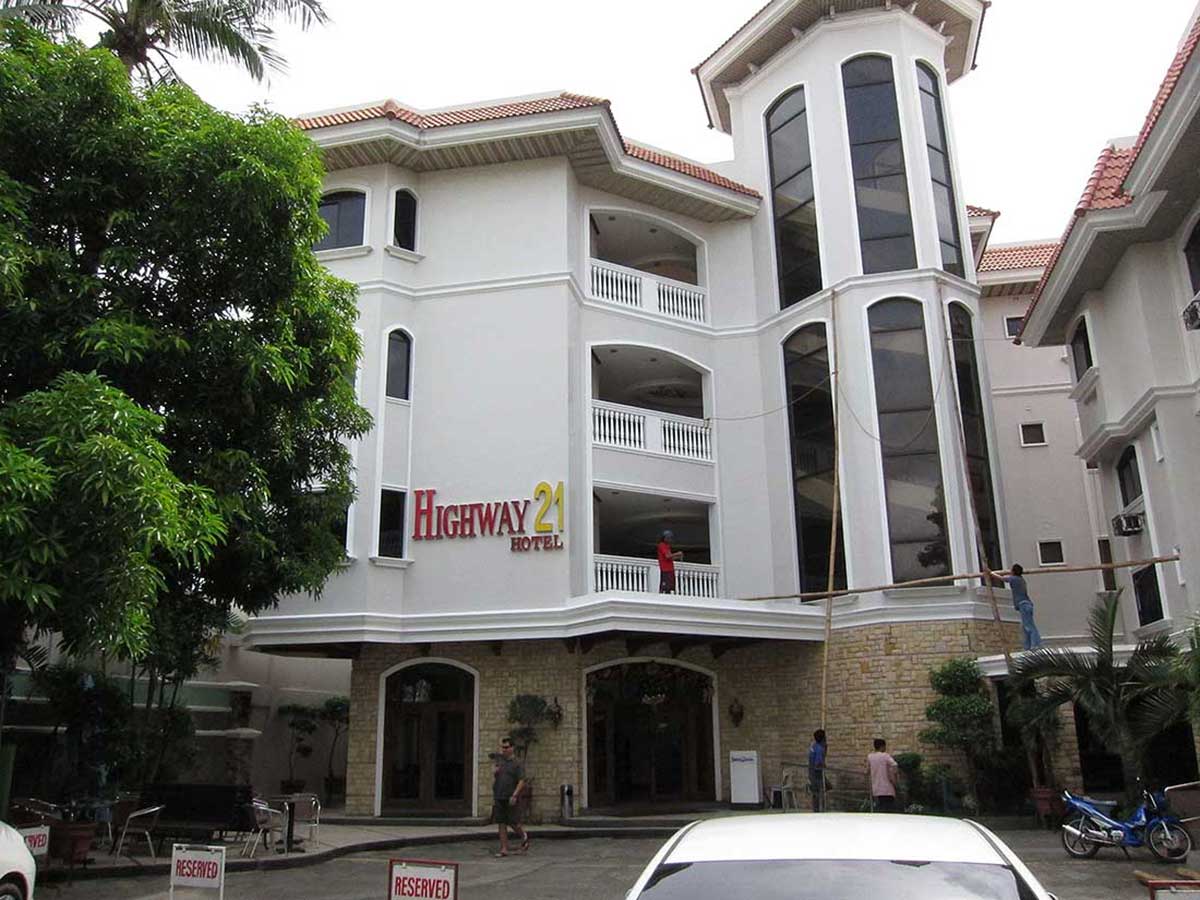 By Jennifer P. Rendon 
A single bullet claimed the life of a police officer who was billeted in a hotel with his family on Gen. Luna Street, City Proper district, Iloilo City.
A report from the Iloilo City Police Office (ICPO) indicated that Staff Sergeant Erwin Daniel died after he was hit on the chest due to "accidental firing" morning of Dec 30, 2021.
The incident was allegedly witnessed by his wife and two children – a 4-year-old girl and a 5-year-old boy – inside a family room of Highway 21 Hotel.
Police reports stated that Daniel's wife called the front desk to ask for assistance around 8:30 a.m. Thursday.
Major Shella Mae Sangrines, Iloilo City Police Station 1 commander, said the hotel management called them to report the incident.
The victim was allegedly kneeling and leaning on the edge of the bed when his fellow policemen arrived.
Responding police personnel took Daniel to Iloilo Doctors' Hospital where he was declared dead on arrival.
Sangrines temporarily declined to offer more details as the case is still under investigation.
ACCIDENTAL FIRING OR SUICIDE? 
Before the police could release its initial report, it was earlier reported that Daniel may have committed suicide.
A resident of Barangay Ticud, La Paz, Iloilo City, Daniel had been with the ICPO Special Weapons and Tactics (SWAT) team for about a year already.
He was a native of Panit-an, Capiz but used to be assigned to the National Capital Region before moving to Iloilo City.
Hotel staff claimed that the family of four checked in at around 5:30 a.m.
Five minutes before the incident happened, his wife managed to call for room service for their two kids.
INTROVERT
Daniel's superior, Lieutenant Colonel Ricardo Jomuad Jr., chief of the Iloilo City Mobile Force Company, refused to comment on the ongoing investigation surrounding his subordinate's death.
But Jomuad said Daniel had been his usual self and they did not notice anything out of the ordinary in him.
He even drove Jomuad Wednesday during the latter's practice for the Rizal Day celebration.
"He's an introvert person. But our conversations in the past days or even weeks have been normal. I didn't notice anything unusual," he said.
It was gathered that Daniel asked a certain officer Castro, his immediate superior, early morning of Thursday if he could leave for work at 5 a.m.
"His family would fetch him kay may problema daw. That's what he told us," a colleague said.
His family arrived around 4:30 a.m. and it was presumed that they went to the hotel after leaving the ICPO camp at around 5 a.m.
While the victim was the silent type, he got along well with his co-workers.
A few months back, Jomuad casually asked Daniel why he did not opt to be assigned at the Capiz Police Provincial Office (CPPP) since he was from Panit-an town.
But Daniel said he is okay with his Iloilo City assignment, as his family has adapted here.
But last week, Jomuad said he was surprised when Daniel asked if he could be assigned to Roxas City Police Station.
Jomuad, who used to be the chief of the Roxas City PNP, told him that it might not be possible since the banning on the reassignment of personnel will take place on Jan. 9, 2022.
Daniel didn't offer any reason why he wanted to be reassigned.
"He just smiled at me when I asked why," Jomuad said.
NOT THE FIRST
On September 5, a member of the Iloilo Police Provincial Office (IPPO) died after what was also reported to be a case of accidental firing.
Master Sergeant Stephen Aguilar, 39, succumbed to a gunshot wound on the head.
In the same blotter report, Maloco's wife claimed that she tried to wake him up to prepare for duty.
Maloco allegedly got up and took his firearm tucked under the pillows.
However, his wife claimed that the gun went off.
The wife claimed that when she saw Aguilar lying with blood gushing from his head, they rushed him to Iloilo Mission Hospital.
On July 20, a rookie policeman was also found lifeless at a secluded area in Miag-ao, Iloilo.
A resident of Barangay Damilisan, Miagao discovered the body of Patrolman Marvin del Castillo, a police trainee detailed to the San Joaquin Police Station. He was part of the Pre Basic Internal Security Operation Course (BISOC) trainees sent to different police stations in Iloilo province.
There was also the case of another policeman assigned to Iloilo province who was found dead early morning of Sept 26 in Pavia, Iloilo.
The 39-year-old cop held a staff sergeant rank and was assigned to the Explosives Ordnance Division (EOD)-K9 unit, which holds office at the Iloilo Police Provincial Office (IPPO) headquarters in Camp Sumagaysay, Sta. Barbara, Iloilo.
A neighbor found him hanging in the garage of his house in Purok 1, Pavia, Iloilo.
He was eventually declared dead.
Police found no signs of foul play in the victim's death.