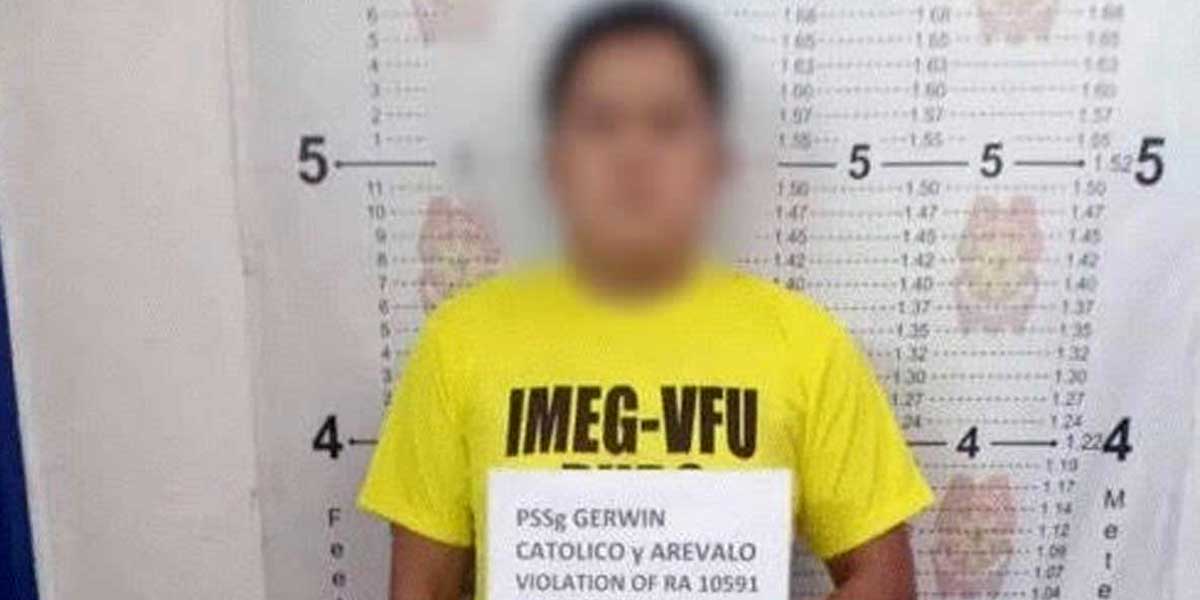 By Glazyl Y. Masculino
BACOLOD City – The Bacolod City Police Office (BCPO) has already filed administrative charges against a policeman who was arrested for allegedly selling loose firearms here early this month.
Police Lieutenant Colonel Jovil Sedel, chief of the City Investigation and Detective Management Unit, told Daily Guardian on Thursday that charges for grave misconduct and conduct unbecoming of a police officer were filed before the Internal Affairs Service (IAS) against Police Staff Sergeant Gerwin Catolico, 36, of Barangay Granada here.
The Provincial IAS will make a recommendation to the Regional IAS regarding Catolico's fate, Sedel said.
On May 1, 2022, the PNP-Integrity Monitoring Enforcement Group (IMEG), in coordination with the Criminal Investigation and Detection Group (CIDG), arrested Catolico at Barangay Estefania.
According to the police, Catolico allegedly sold a .45-caliber pistol to an undercover agent.
Authorities confiscated from him the P12,000 marked money, two magazines of the same caliber, and a cellular phone.
The operation was in relation to OPLAN "Pistola," which targets personalities involved in the illegal selling of unlicensed firearm in Negros Occidental and nearby areas.
Criminal charges for illegal possession of firearms and ammunition in relation to violation of the Commission on Elections (Comelec) gun ban were also filed against Catolico.
However, Sedel said Catolico posted bail for his criminal offense two days after his apprehension.
Catolico was disarmed pending the investigation on him.
Sedel said that Catolico has yet to report for duty after the incident, but he cannot yet be considered as absent without official leave (AWOL).
Earlier, Police Colonel Thomas Joseph Martir, director of Bacolod City Police (BCPO), said that poverty allegedly pushed Catolico to engage in the said illegal activity.