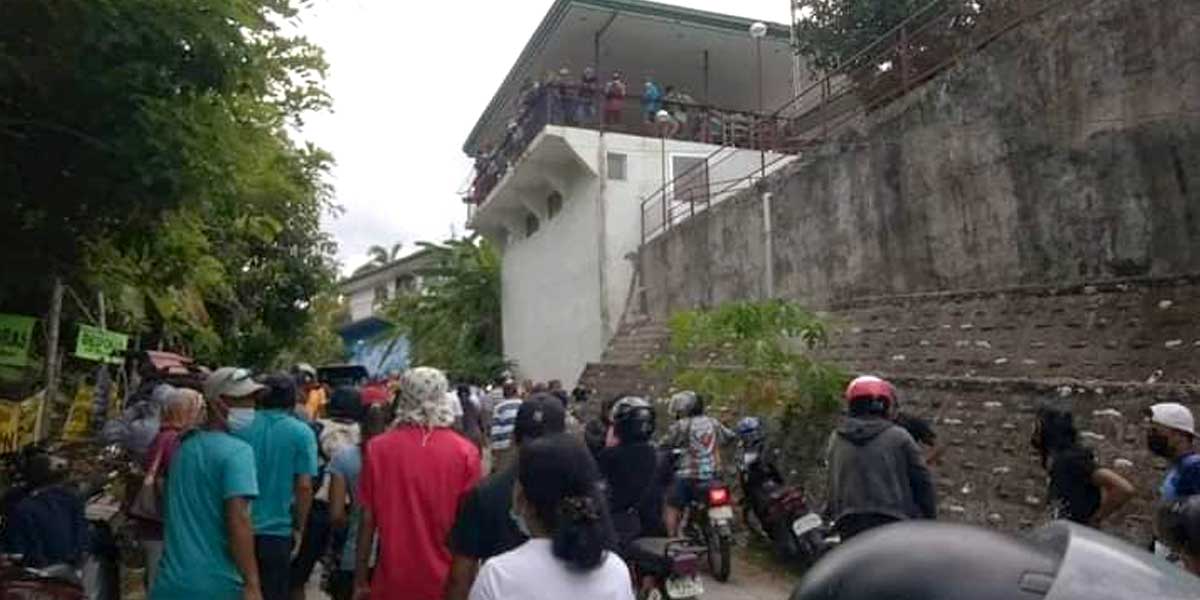 By Jennifer P. Rendon
Photos and videos of individuals storming a mountain resort in Igbaras, Iloilo circulated on social media.
Pictures of claim stubs and money clipped in a sample ballot bearing the names of presidential frontrunner Ferdinand "BongBong" Marcos, Jr. and his running mate, Sara Duterte were also circulated.
The ballots also included the names of local candidates, reports added.
Some claimed that residents of nearby villages started to troop to the mountain resort at Barangay Jovellar, some 5 kilometers away from the town proper, afternoon of May 5.
Those who went to the area and presented their stub received P1,000. Others claimed they only received P800.
Are the photos and videos real? If they are genuine, could it be a form of vote-buying?
The local police could only confirm the gathering of people at the resort.
Lieutenant Rodel Pasion, Igbaras police chief, said his team and election officer Mildred Sapol went to the area upon receiving the reports.
When they arrived at around 3:30 p.m., there were still individuals inside the resort, but they were not able to penetrate the area.
"We couldn't say there was vote buying because there was no written complaint lodged before us or the Comelec (Commission on Elections). According to the local Comelec, mere convergence of people couldn't be construed as vote buying," he said.
Because there was no complaint, there was nothing to investigate
Pasion also cited that for vote buying to happen, there must be an element of concurrence between the vote buyer and the voter.
Colonel Adria Acollador, Iloilo police director, earlier said that Pasion failed to get inside the resort because it was a private property.
Acollador said claims of vote buying could be a tactic of rival politicians against each other.
"We couldn't make conclusions, as of now. Basi tactics lang na sang mga naga-kontrahanay nga pulitiko," he said.
Acollador also asked interested parties to lodge a complaint for them to immediately act on the matter.
Prior to the incident, incumbent Igbaras Mayor Jaime Esmeralda has announced that there will be no distribution of Assistance to Individuals in Crisis Situation (AICS).
The AICS is part of the Department of Social Welfare and Development (DSWD)'s protective services for the poor, marginalized and vulnerable/disadvantaged individuals for medical, educational, burial and transportation.
The AICS has been implemented by the DSWD for decades, as part of its technical assistance and resource augmentation support to local government units and other partners.
Addressing his constituents, "Buot ko gid ginapahibalo sa tanan nga WARA gid ti ginapanagtag nga AICs (Assistance to Individuals in Crisis SiTuation) ukon ano nga klase ayuda halin sa DSWD or any other agencies TULAD nga adlaw," Esmeralda said on his Facebook account.
He claimed that the distribution might be done after the election.