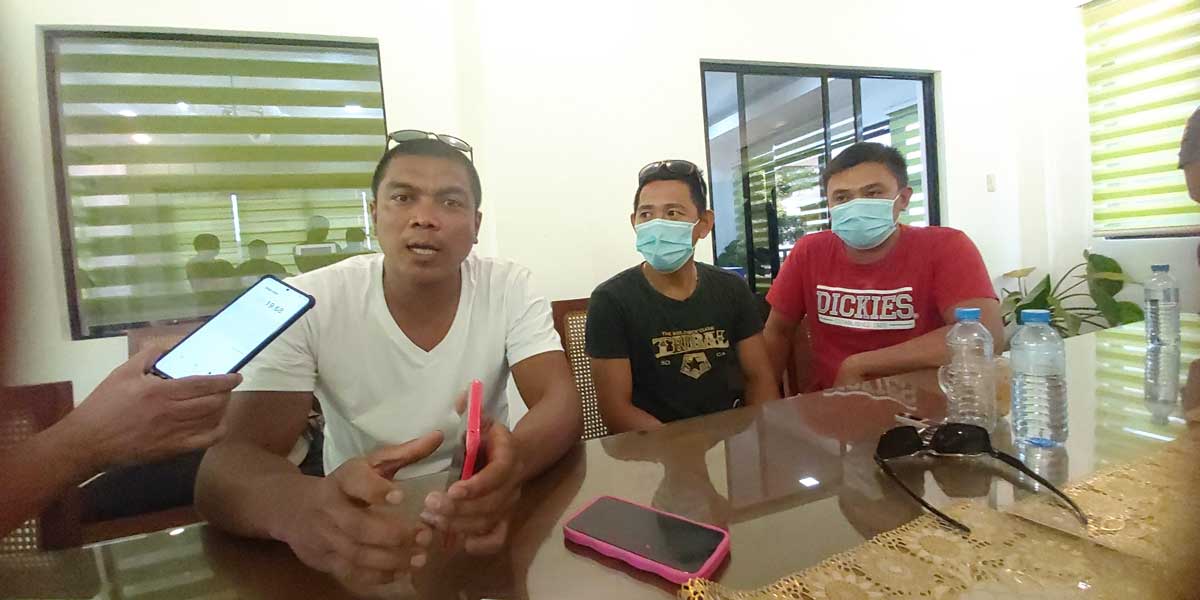 By Dolly Yasa
BACOLOD City – A municipal councilor of La Castellana, Negros Occidental who was implicated in the alleged P15-million PNP recruitment scam has been absent from three straight regular sessions of the council after the issue broke out.
Councilor Leonardo Bacquian, chairman of the committee on Legislation and Good Governance, said Councilor Donato Dumaguit has not attended recent sessions held every Wednesday.
"These are unexplained absences," Bacquian told the Daily Guardian on Monday.
He added that Dumaguit has not explained his absences.
Dumaguit's absences started when the news broke out about the latter's involvement in the alleged PNP recruitment scam.
He said that in their latest session, the council passed a resolution asking Dumaguit to appear and explain his absences.
Bacquian further said that the Sangguniang secretary was also instructed to officially write Dumaguit and ask him to explain his absences and ensure that the letter was received by their colleague.
He pointed out that under the Local Government Code, members of municipal and city councils are liable and will be subjected to disciplinary action after three unexplained absences.
Bacquian also asked Dumaguit to face the accusations hurled against him.
He also lamented that Dumaguit has accused in his radio interviews Mayor Rhumnyla Nicor Mangalimutan of unfounded charges of alleged corruption and other personal issues.
Dumaguit should file formal charges against the mayor in the proper court or in the concerned government agency if he thinks the local chief executive is guilty of any irregularity and prove it instead of subjecting her to trial by publicity, Bacquian said.
In one radio interview, Dumaguit also claimed that he is hiding because Mayor Mangilimutan will have him killed because he reportedly knows too much about the mayor's alleged questionable activities.
"That's really funny," Bacquian said.
Dumaguit was accused by several residents of La Castellana of recruiting them to join the PNP and assured them of a slot in the service in exchange for paying P247,000.
Eight of the more than 40 victims filed a case for large-scale estafa last week against Dumaguit and his cohorts, which included a certain Josephine de los Santos and two alleged police officers.
Mangilimutan said that Dumaguit is a political ally and a distant relative whom she has helped even with his personal needs.
She further said that Dumaguit had asked for help when some of the victims started to pressure him about his promise of helping them enter the police service.
But she told the councilor that she couldn't help him because he victimized their constituents and damaged the image of the organization she was part of being a former policewoman.
"I cannot condone this, he victimized his own constituents and some of them are even children of my employees," the mayor said.
It was then that Dumaguit started his tirades against her and told her that he would expose everything he knew about the mayor.
In a radio interview, Dumaguit contended that his only intention was to help his townmates get a job by facilitating their entry to the police service.
He said de los Santos asked him to recruit as she claimed to have connections within the PNP.
Dumaguit admitted that the payment of the recruits, numbering 47 in the latest count, amounted to more or less P15 million.
Some even paid more than P247,000 in installments, adding that he received these payments personally and then sent the same to de los Santos through money courier firms.
Dumaguit also admitted that he got at least P300,000 from de los Santos.
He started recruiting in 2019, but until now, not one recruit has joined or entered the PNP through de los Santos's help.
One of the victims, a certain Gary Marfil, said he was recruited by Dumaguit in March 2023.
He told reporters here that he informed Dumaguit that he is already 35 years old, but he was assured by the latter that he could still join the PNP service as the eligible age is 38 years old.
Marfil said he trusted Dumaguit, who even assured his parents that he could enter the PNP service despite his age.
He added that his parents pawned a parcel of their land and sold four carabaos to come up with the amount being asked by Dumaguit.
Marfil said he is intent on filing charges against Dumaguit even if he will no longer recover his money.
He called on Dumaguit to show up and face the charges against him.