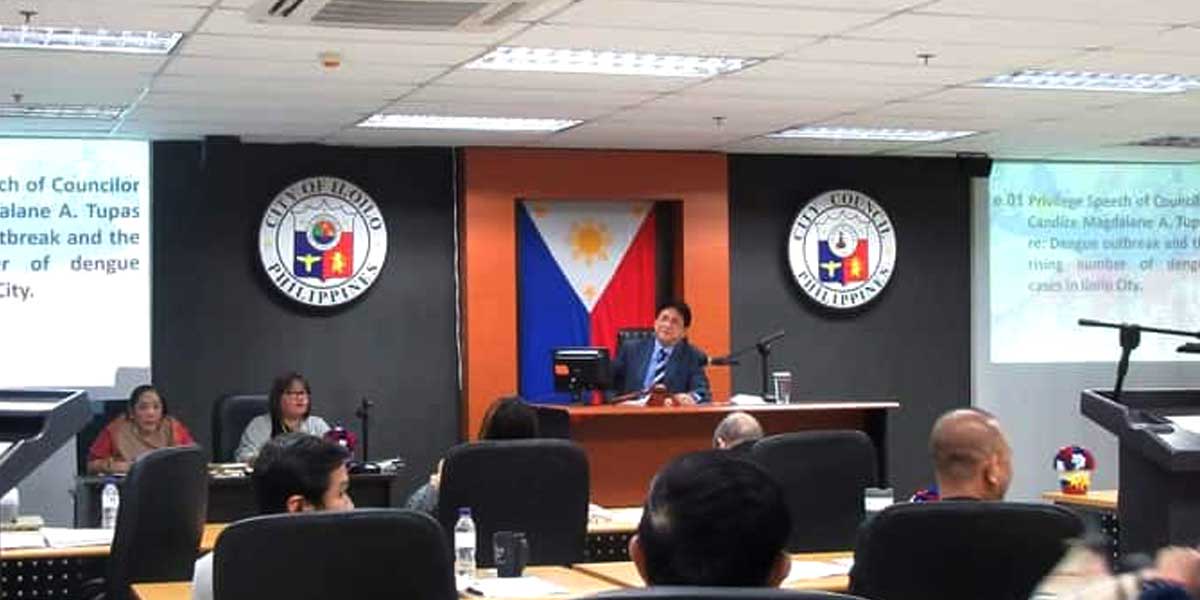 By Joseph B.A. Marzan
A member of the Sangguniang Panlungsod of Iloilo City on Tuesday called for changes to travel protocols amid the continued downtrend in coronavirus disease 2019 (COVID-19) cases to anticipate a gradual reopening of domestic tourism.
In his privilege speech during the city council's regular session, Councilor Rudolf Ganzon, chairperson of the council's tourism committee, raised his concerns on possible issues as the city relaxed its restrictions and is aiming for consistent economic resurgence through tourism.
"The impact of COVID-19 is indeed devastating both in the local and national economy. It had greatly affected the tourism industry when most of the tourist destinations had been closed when the border restrictions were implemented. It led to loss of jobs and the closure of businesses. Many were left jobless up to present," Ganzon said.
Ganzon also said that with the Iloilo City government's "aggressive" vaccination drive, businesses and other livelihood means are expected to return to normal, pre-pandemic levels.
"With the city achieving its target populations, it is expected that businesses and livelihood may soon return to normal. As we can see, the booster vaccination rollout is now open, and will go on until the end of the year," he added.
Ganzon also expects the tourism industry to gradually reopen along with these developments.
But with these economic expectations, the councilor suggested new travel protocols to ensure safer travel while encouraging economic activity in the city.
He cited his recent meeting with ferry operators and the Maritime Industry Authority (MARINA).
These include rules on inter-island travel, human resources, and strict requirement of proof of COVID vaccination.
His first suggestion was to prioritize inter-island travel between Iloilo City and its immediate neighbors, including Guimaras, Negros, and Cebu islands.
This includes removing the S-PASS requirement in traveling to and from Bacolod City, citing their local government's recent removal of the requirement.
He also suggested additional manpower to check travelers' compliance with requirements at the ports of Iloilo, as a lack was mentioned to him by port authorities and ferry operators.
His third suggestion was to strictly require the national VaxCert or local vaccination certificate from the local government unit of their area of origin.
This third suggestion is already in force, however, via Executive Order No. 137, which implements the city's Alert Level 2 classification.
"With this, we welcome the new normal with the purpose of gradually opening the local economy so that businesses may once again prosper with the hope to provide more jobs," Ganzon said.