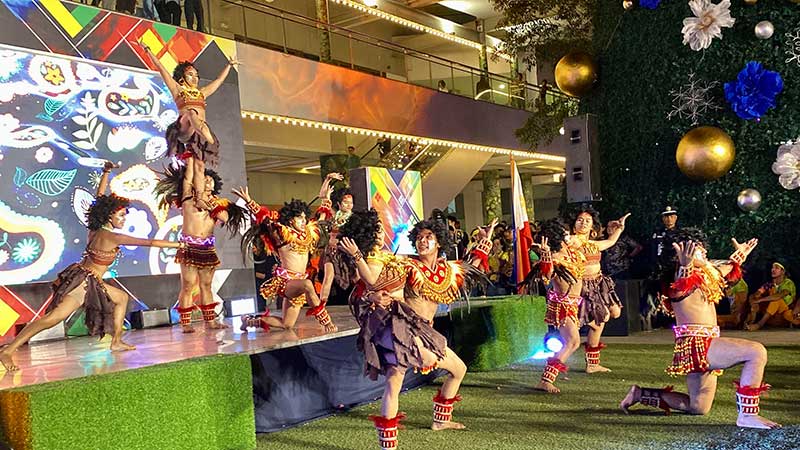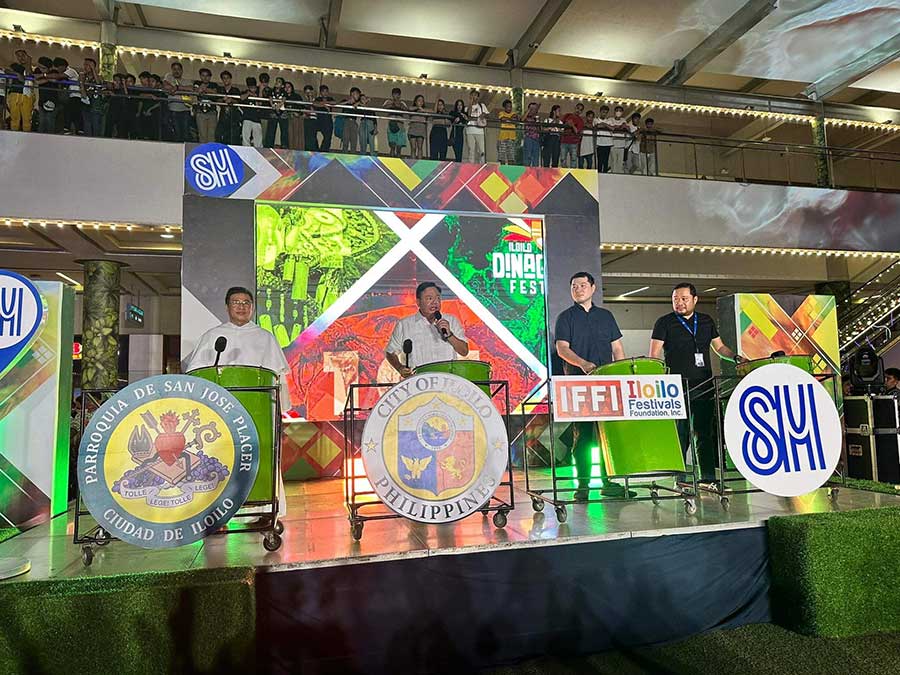 By Mariela Angella Oladive
The 100-day countdown for the much-anticipated Dinagyang Festival 2024 kicked off on October 20 at SM City Iloilo Southpoint in Mandurriao.
The event was marked by a ceremonial drum beating led by Iloilo City Mayor Jerry Trenas, Allan Tan, president of Iloilo Festival Foundation, Inc. (IFFI), Rev. Fr. Renchie Vicente Senoro, OSA parish priest of San Jose Placer, and Darrel John Defensor, SM City Iloilo assistant mall manager.
Mayor Trenas expressed optimism about the upcoming celebration, scheduled from January 12 to 28, 2024, stating that he has no doubts that it will be "bigger, brighter, and more fun for everyone."
Tan highlighted the festival's theme, "Pagdayaw kay Señor Santo Niño, Padayaw sang mga Ilonggo," stressing the importance of making Dinagyang a source of pride for the Ilonggos while paying homage to its religious roots.
He also highlighted that the festival is a reminder of the resilient spirit and faith of Ilonggo warriors that unite the community.
The event introduced the official tribes participating in the 56th year of the Dinagyang Competition, ILOmination Street Dance, and Sadsad sa Calle Real.
Notably, schools are making a return to the competition, promising more mesmerizing performances for the public.
For the Dinagyang tribe's competition, eight tribes will compete, while the ILOmination Street Dance will feature seven tribes, and Sadsad sa Calle Real will see the participation of five tribes.
Kasadyahan sa Banwa will have participation from eight municipalities. Prof. Eric Divinigracia, the artistic director of the Iloilo Dinagyang Festival, noted that in such endeavor, "…magabida ang mga probinsya," during a press conference held at Park Inn after the program joined by IFFI Pres. Allan Tan and Gabriel Felix Umadhay of the Iloilo City Government.
They further shared exciting activities to look forward to, including the return of concerts in the downtown area, which the list of performing artists is yet to be announced.
Notably, ILOmination will see a change from a static performance to a more dynamic and engaging one, with participants moving forward for the audience's enjoyment.
An art festival will also be held, showcasing renowned national artists from the region and emerging talents.
More activities are yet to be announced, all of which aim to highlight the diverse culture and talents of Ilonggos, emphasizing inclusivity.
It was also announced that there would be no signal blocking during the festival.
As the 100-day countdown begins, Dinagyang Festival 2024 is set to be an even more grand and diverse celebration, with the promise of preserving traditions and embracing new elements to make it a memorable event for all.