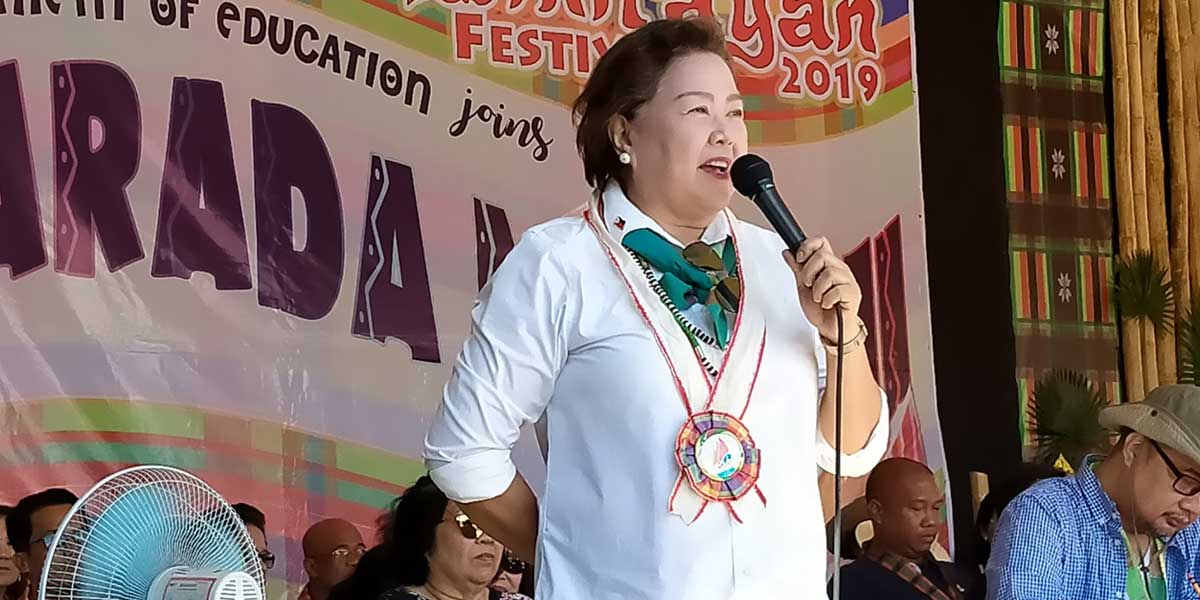 By Rjay Zuriaga Castor
The Sandiganbayan Seventh Division has dismissed the graft case against Antique Governor Rhodora J. Cadiao and concurrently lifted her 90-day preventive suspension.
The anti-graft court cited a "lack of jurisdiction" for the accusations against Cadiao, in violation of the country's Anti-Graft and Corrupt Practices Act.
Part of the one-page dispositive portion of the Sandiganbayan resolution, which was publicized by Cadiao's camp on Friday, reads, "The Omnibus Motion for Reconsideration of the Resolution dated 21 September 2023 and the request for dismissal of the case due to a lack of jurisdiction by the accused Rhodora Javier Cadiao are granted."
The 16-page resolution was signed by Associate Justice Ma. Theresa Dolores C. Gomez-Estoesta and concurred with by Associate Justices Zaldy Trespeses and Georgina Hidalgo.
The resolution also lifted the 90-day preventive suspension imposed on the Antique governor, which had been issued in a resolution dated September 21.
"The Order of Preventive Suspension furnished [to] the Department of Interior and Local Government for implementation is recalled," it further reads.
The resolution also ordered the release of the P90,000 cash bond posted by Cadiao's camp before the Municipal Trial Court in Cities in Kidapawan City, Cotabato.
The bail was posted two days after the Sandiganbayan issued an arrest warrant against the Antique governor on June 7, while Cadiao was on official business in Kidapawan.
Following the arrest order, Cadiao's legal team filed an Omnibus Motion to Quash Information, Recall Warrant of Arrest, and Dismiss the Case, along with a Motion for Reconsideration, which were all denied by the court.
Cadiao's case stemmed from a complaint filed by former Provincial General Services Office (PGSO) chief Antonio Dela Vega in 2018 with the Office of the Ombudsman.
In 2017, the Civil Service Commission ordered Cadiao to reinstate Dela Vega to the PGSO, after her reassignment in Culasi town.
The former PSGO chief accused Cadiao of violating the anti-graft law by failing to sign his Daily Time Record, resulting in the non-release of his payment of salaries, representation and transportation allowances, and other benefits for the period July 2016 to February 2018 in the total amount of around P1.6 million.