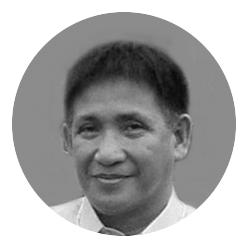 By Dr. Rex Casiple
In the past few days, the Philippines has been badly affected by the COVID-19 virus and has found out to be in the second highest rate in Southeast Asia. In the ASEAN Briefing post, the country has 15,310 new cases and 17 deaths on April 2 or total of 771,497 cases and 13,320 deaths. On April 4, the country has reported 11,028 new cases and two (2) deaths or a total of 795,051 cases and 13,425 deaths. The country aims to start the vaccinations in June 2021 to about 25% of its population.
In other Asian countries, East Timor has 714 total cases; Taiwan has 1,047 total cases; Yemen has 4,798 total cases; Mongolia has 10,218 total cases and Hong Kong has 11,509 total cases. In terms of the number of deaths caused by COVID-19 in other Asian countries, Taiwan has one (1) death; Mongolia has eleven (11) deaths; Hong Kong has 205 deaths; Qatar has 303 deaths; and Bahrain has 536 deaths. It is therefore worthy to know the best practices of these Asian countries in their ways to control the number of their COVID-19 cases and deaths for replication here in the Philippines.
Twenty-four (24) higher education institutions (HEIs) all over the country were allowed to hold limited face-to-face classes effective the 2nd Semester of AY 2020-2021. They are allowed to bring their 3rd and 4th year students for hands-on training and laboratory classes in a limited face-to-face system. Selected health-related degree programs were given priority to conduct face-to-face classes: Medicine, Nursing, Medical Technology/Medical Laboratory Science, Physical Therapy, Midwifery, and Public Health.
The reasons for allowing selected qualified HEIs to conduct face-to-face classes are to enable students to achieve key learning outcomes on specialized laboratory courses and hospital-based clinical clerkship/internship/practicum and to provide additional manpower to the country's health system. Six (6) of these schools with retrofitted facilities and have safe spaces partnered with their local government by allowing their facilities to serve as vaccination centers during the first wave of vaccinations.
Other HEIs were also encouraged to offer their facilities during the expanded vaccination of senior citizens, essential workers, teachers and government personnel. Local government units (LGU) are requested to include in their vaccination program the HEI faculty, staff and students who will be assisting in their vaccination drive.
Limited face-to-face classes are not mandatory. Appropriate alternative learning platforms were utilized by higher education institutions in exchange for the required contact hours to achieve the program outcomes including evaluation and assessment based on the HEI's assessment of its instructional capabilities.
The high increase of COVID-19 new cases in the country is very alarming. Some areas in the country are placed under Enhanced Community Quarantine (ECQ). In case the HEI areas are placed under ECQ, skeletal workforce will be deployed on-site to do essential administrative services, such as, those in charge of payroll, salaries, IT administrators accounting staff, and security personnel; those in charge of essential academic services, such as, teachers and faculty who rely or depend on the internet connectivity, engineering and technology laboratories in their institutions for facilitating online classes of students; those in charge of essential academic administration services, such as, registrars and other academic administrators in charge of grades, assessment, and student credentialing in preparation for completion of the academic year or semester.
Private higher education institutions shall deploy skeletal workforce when work from home arrangements are not possible. State colleges and universities (SUCs) are expected to be fully operational, with a skeleton workforce on-site and the remainder under alternative work arrangements as approved by their heads.