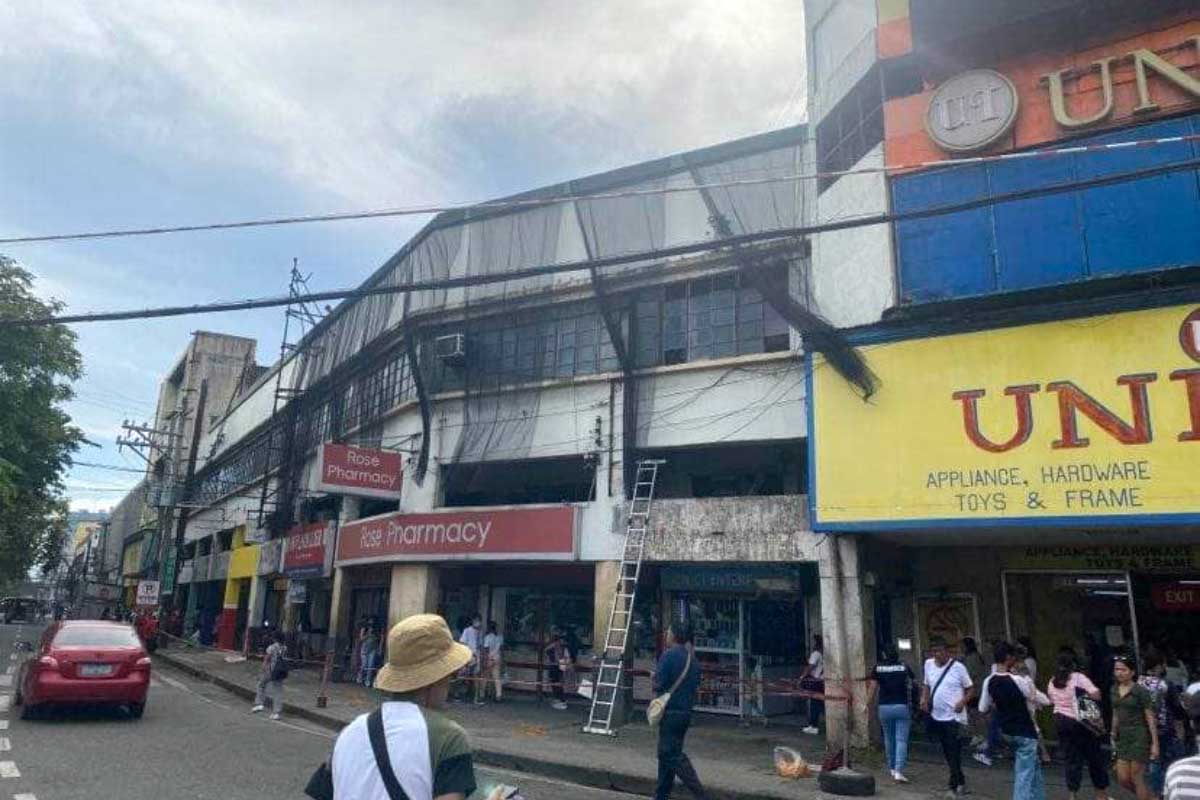 By Joseph B.A. Marzan
Heritage buildings in Iloilo City's downtown are under threat of further ruin and City Hall is encouraging owners to conduct further structural assessment as soon as possible.
Engr. Mavi Gustilo, Office of the Building Official (OBO) chief, said that they have recently inspected a total of 39 buildings located in Aldeguer, Arroyo, Iznart, J.M. Basa, and Ledesma Streets, all in the downtown's "heritage zone".
Out of the 39 buildings, 17 are recommended for immediate structural assessment by structural engineers who may determine if these buildings are up to standard.
Meanwhile, the Tayengco Building on Aldeguer Street, which houses a popular textile store, was recommended for demolition.
Visual assessments also indicated detached moldings from the Pilar Building on J.M. Basa Street and a detached canopy of the Golden Finance Building at the corner of Ledesma and Iznart Streets.
Letters were sent to 7 building owners of these recommendations, and Mayor Jerry Treñas has also met with them to discuss these concerns.
"We've identified that there were [visual] defects [in the 17 buildings]. So, even with visual assessment, we've seen cracks. Much cannot be seen in their façade, but within the buildings, there is a source of worry there already," Gustilo remarked.
Gustilo said that building owners usually ignored OBO findings, but the recent spate of deteriorations already made them worried and they have been more cooperative recently.
The owners were also told that the buildings will be closed by the Business Permits and Licensing Division (BPLD) if they fail to comply with the recommendations.
"[The OBO] has previously conducted annual inspections of their buildings, and [we] have sent [building owners] recommendations but they just ignore it. Now, they already see how it has become dangerous because people have started to get hurt," she said.
"[Treñas] has instructed the BPLD, that if ever they do not comply with our recommendations from our assessments, and do the necessary rehabilitation and retrofitting [as soon as possible], they may be penalized with closure," Gustilo added.
The OBO conducts annual inspections of buildings in the downtown heritage area, but has since escalated these after glass debris from the Locsin-Coscuella Building on Ledesma Street fell on a walking commuter in early May.
Gustilo said the owner of the Locsin-Coscuella Building has approached them to request demolition, but this cannot be done without a structural assessment with certifications from a structural engineer.
They have also conducted demolition of dilapidated canopies and signages at the J. Melliza Building at the corner of Iznart and Aldeguer Streets.