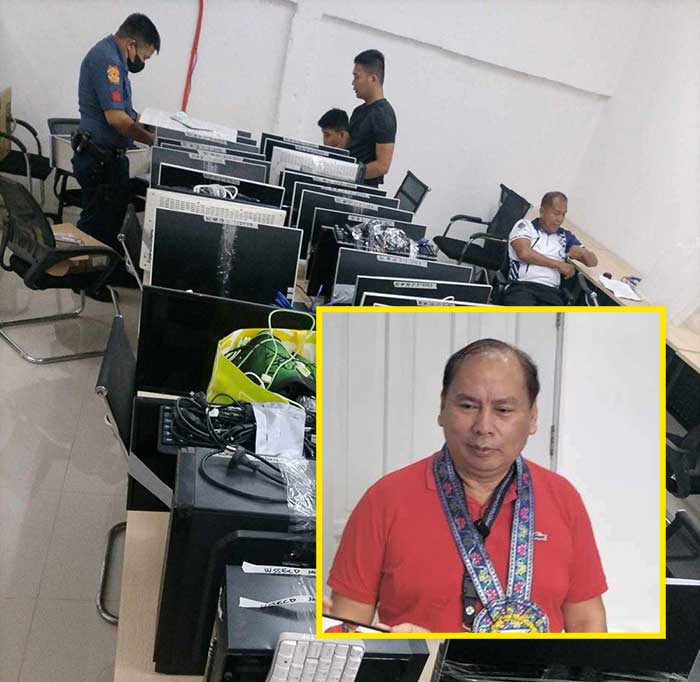 By Jennifer P. Rendon
The Cybercrime Investigation and Coordinating Center (CICC) said the arrest of 17 Chinese nationals allegedly engaged in a cybersex operation is of national interest.
This prompted Undersecretary Alexander Ramos, CICC executive director, to personally visit Iloilo City to determine the extent of the organization's operation in the area.
But Ramos clarified that it is not the first time they went to Iloilo City.
"The spread of syndicated  operations such as this Chinese-operated activity is alarming to us because they are now entering areas outside of Metro Manila," he said.
Ramos said the agency wants to track them down and know who is behind their operations.
On top of that, he said the CICC would also want to train Western Visayas authorities on how to detect the presence of cybersex operations and similar activities in their locality to prevent escalation.
"We have to upskill them. We have to size up what the local authorities are capable of and deliver to them additional skill level, possibly tools that we could provide to allow them a wider scope of investigation," he said.
Ramos said the agency has been relentlessly tracking cyber criminals "because Metro Manila is getting tighter of these former POGO operations."
Rather than get out of the country and stop their operations, some Philippine Offshore Gaming Operators or POGOs have migrated to other activities such as online scams.
Ramos noted that cybercrimes are syndicated operations.
"They operate very systematically. They establish locations and build up bases," he said.
He said the CICC is coordinating with other government agencies, like the Bureau of Immigration, in their efforts to curb cybercrimes.
Based on reports, there are 300,000 overstaying Chinese nationals in the country.
Ramos has also asked the public to be vigilant against these cybercrime operations.
"First thing you should determine bakit may influx (of foreigners). Second, a residential place but you have more than the size of a family staying there. That is already a sign or probability of a syndicated operation or something unusual," he said.
Ramos said that their visit to Iloilo will help them determine the pieces of evidence that were recovered.
They would also be evaluating the persons involved so that they could determine the next step to be undertaken.
Meanwhile, Ramos is not discounting the possibility that some of the 17 Chinese nationals arrested in the raid on Nov. 4 at Jaro, Iloilo City are also victims of human trafficking by a syndicate.
It was gathered that 11 of them had no passports.