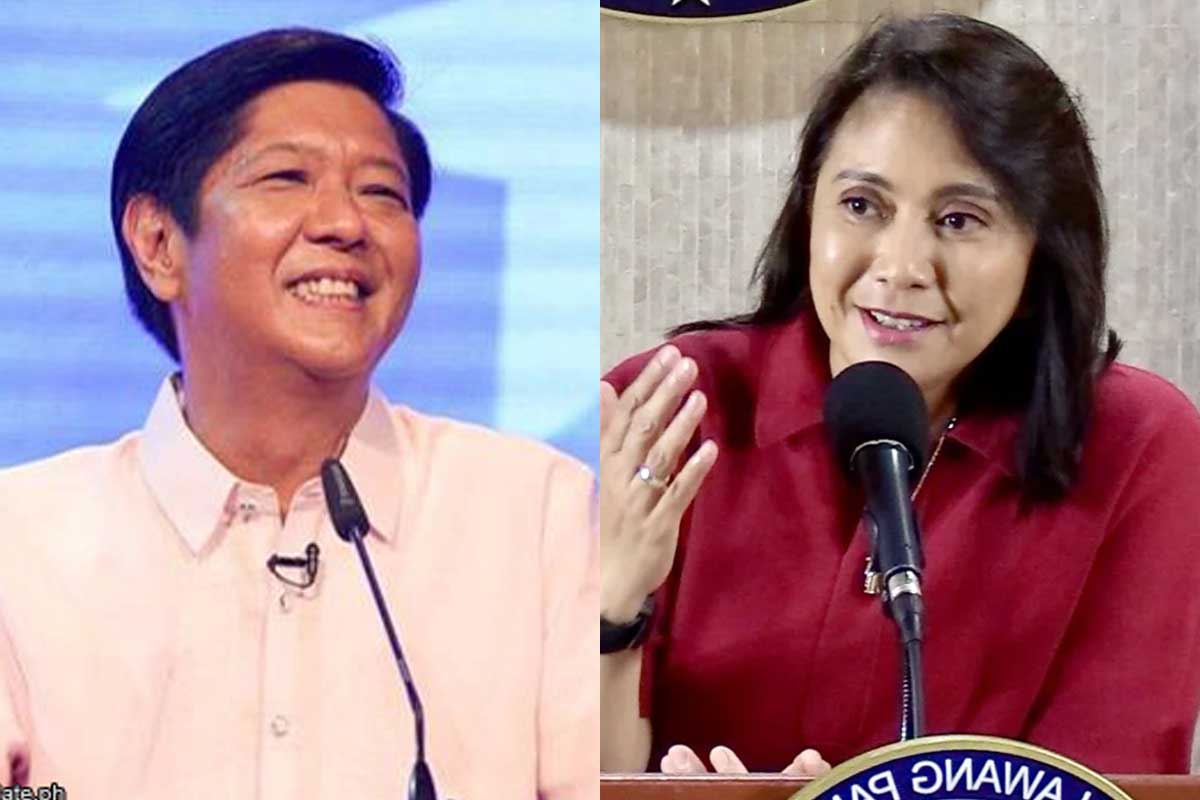 By Jennifer P. Rendon
It's back to traditional politics in the Philippines if either Ferdinand "Bongbong" Marcos Jr. (BBM) or Vice President Leni Robrero wins the presidency.
That is the belief of one in every two Filipinos, according to a study by online research company Tangere.
The study also showed that there is a growing sentiment of hopelessness among Filipinos and a big number of them are thinking of leaving the Philippines for a better country if either of the frontrunners win in the coming elections.
These two key insights were the results of the non-commissioned nationwide survey conducted by Tangere, which prides itself as "an award-winning team that provides real-time actionable market insights, for both the private and public sector, by leveraging on technology, big data analytics & its 600K-strong Ka-Tangere online community."
The Tangere survey was conducted on December 13, 2021 covering NCR, Luzon, Visayas and Mindanao. The group plans to conduct a series of election surveys that focuses on discovering the voters' sentiments.
"More than half of the respondents at 52 percent, believe that the existence of Marcos-Leni and/or Liberal Party can be considered as a comeback to traditional politics. This belief is driven by NCR residents and those who voted for Roxas in 2016," Tangere CEO and founder Martin Peñaflor said.
Two in five of the 1,200 respondents from National Capital Region, Luzon, Visayas, and Mindanao said they do not expect improvement in their lives if either Marcos or Robredo wins in the elections.
"This is turning to be a cynical election," Peñaflor described the findings of their survey in an online forum.
"We have two leading candidates that are seen by many as traditional politicians where the poorest don't believe inequality will be addressed and where many of the voters feel like even if their candidate is elected, it is still better to leave the country."
The survey showed that nearly two of five Filipinos, particularly those in the Class E income bracket or the less fortunate, are driving the disbelief that BBM and/or Leni can reduce inequality.
"It is ironic the poorest sector of the economy distrustful of the election early frontrunners considering that both supposedly champion the poor," Peñaflor said. "A surprising 51 percent of the respondents agree that Leni and BBM are more focused on fighting each other and are looking for alternative leaders who will champion their interest as shown in the research for their preference towards Moreno and Pacquiao."
MIGRATION
Channeling their hopelessness in the country's political system dominated by traditional politicians and feuding families, the survey indicated that two of five Filipinos said it would be better to leave the country to settle or work elsewhere regardless of who will win the presidency between BBM and Leni.
"This belief is driven by the Visayas residents," the survey added.
Further, two of five Filipinos welcome the idea of leaving the Philippines for a better country due to the predominance of traditional politicians.
Unsurprisingly, two of five Filipinos would want their children migrate elsewhere in a Leni or BBM victory, Tangere said.
Asked if they believe Marcos Jr. is as strong a leader as his father, 30 percent of the respondents said "No."
A female respondent, aged between 18 and 25, commented, "Ang ama n'ya ay tunay na matalino at magaling na strategist. Si BBM ay wala akong alam na matinding kontribusion sa bansa lalo na nitong pandemic. 'Di ko s'ya ramdam."
(His father is a known for his intelligence and a great strategist. However, I have no knowledge regarding BBM's great contribution for the country, especially during the pandemic. I don't feel him.)
Another female from the National Capital Region, aged between 36 and 50 said BBM has no track record in extending assistance to the Filipino.
"Di tumutulong sa mahihirap na Pilipino. Walang kumpletong plataporma. Hindi nakatapos ng abogasya o ekomista," the respondent said.
(He has not extended assistance to the people. There is no concrete platform [of government]. He has not finished his law studies and he is not an economist.)
Peñaflor said that they have seen how misunderstandings about how we see things leads to vilification and divisive good vs evil ranting that hide what we are really feeling about the state of our country and what we really want from our leaders.
"This is the reason why Tangere is starting a deeper, less partisan public conversations about the public wants from our leaders and to let them know how the people feels about what they are offering," Peñaflor said.