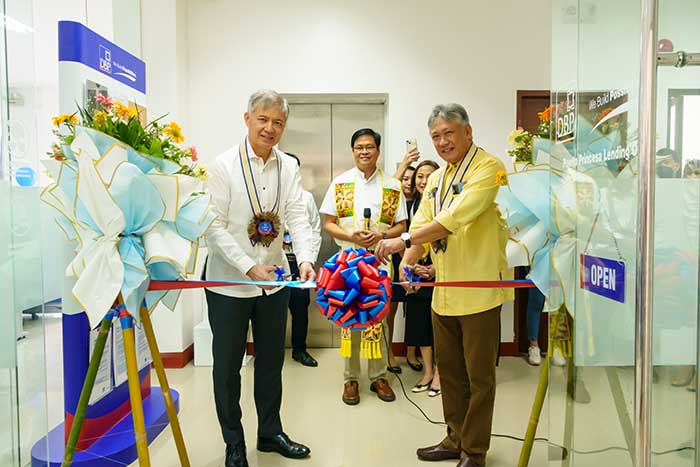 State-owned Development Bank of the Philippines (DBP) has inaugurated its Puerto Princesa Lending Center in line with its continuing efforts to expand its development lending activities especially in the countryside and assist in the National Government's financial inclusion initiatives.
Photo shows DBP President and Chief Executive Officer Michael O. de Jesus (left) during the ribbon cutting ceremony with Palawan Province Governor Victorino Dennis M. Socrates (right) and guests from client-borrowers.
Located at the third floor of the Puerto Princesa City Water District building along Rizal Avenue in Puerto Princesa City, the DBP Puerto Princesa Lending Center was established to assist prospective and existing borrowers in key industries such as infrastructure, tourism, and agriculture. It is one of 32 lending centers of the ninth largest bank in the country, which was also granted a branch-lite unit license by the Bangko Sentral ng Pilipinas in 2021.