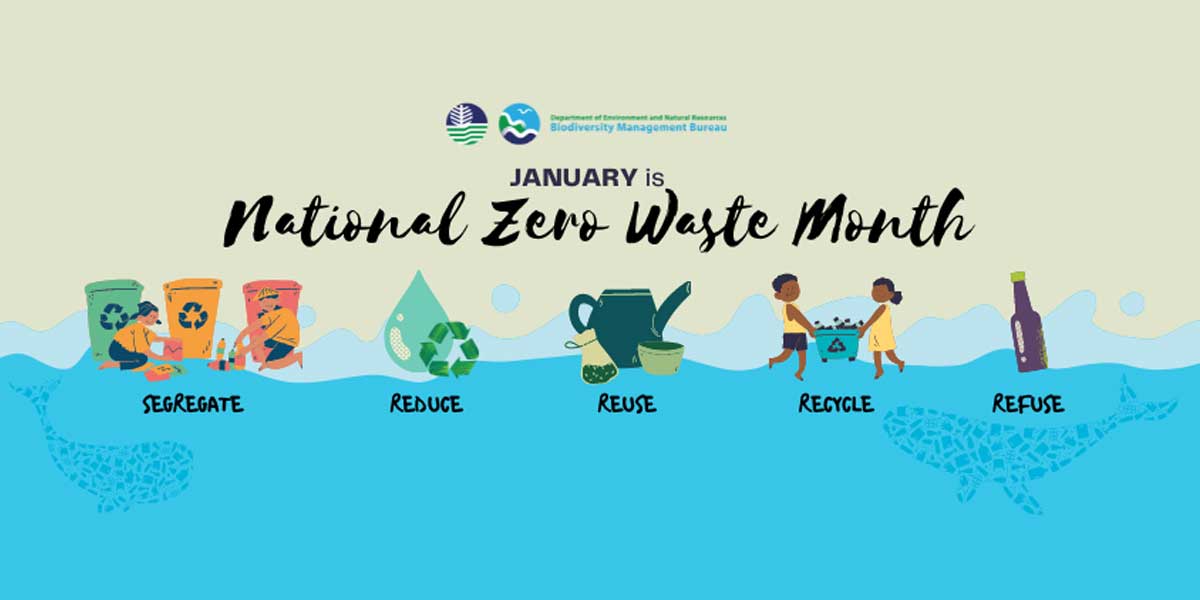 With the alarming increase in wastes from environmental changes and unjust human activities, the Department of Environment and Natural Resources (DENR) in Region 6 encouraged the public to continuously be mindful and be aware about properly segregating and disposing their wastes.
In observance of the Republic Act 9003, or the Ecological Solid Waste Management 2000, the DENR 6 through its Environmental Management Bureau (EMB) organized a month-long activity for the celebration of January as the Zero Waste Month.
Here are some tips to lessen, if not fully solve the solid wastes problems:
Bring your own bottle
Keeping your own cutlery when you're on the go
Create your own reusable cloths by cutting up some old fabric
Avoid using plastic straws
Bring your own reusable bags when you go grocery shopping
The Environment Management Bureau (EMB) Regional Director Atty Ramar Niel V. Pascua said that "we should continue to fight for our garbage problem, which is a crisis that not only today but future generations will increasingly face, and that we should come together as one and make a collective action, so we will be able to achieve our goal of a sustainable and livable environment for the next generations."
According to DENR 6 Regional Executive Director Livino B. Duran made a remark saying that "We should always aim for a progress, overcome challenges, take on responsibilities, and muster up courage to be a better citizen for a livable environment, not only for us but for the future generations, because it's one of those legacies that we can leave them.  Take care of the environment and it will handle our future".
Zero Waste Month is an Advocacy that promotes designing and managing of products and processes to avoid and eliminate the volume and toxicity of waste materials, and the key in achieving this goal is to be a responsible citizen for a brighter and healthier environment. (DENR-6)