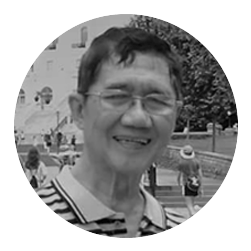 By Herbert Vego
IF the Bakuna Iloilo — an organization of pro-vaccination Ilonggos – expects to suppress "misinformation" against Covid-19 vaccines, it's easier said than done. Why force the people to disbelieve what they believe, or vice-versa?
The group came together in the wake of reports that 71 percent of Iloilo City residents who were asked for their consent are unwilling to be inoculated. That, despite Mayor Jerry P. Treñas' "hot panawagans" to get the jab.
We can't blame them for their resistance. it is a constitutional right of everybody to refuse.  By instinct, people would not want to play guinea pigs. It's a gamble, especially if the questioned vaccine is made in China, such as Sinovac — 17,400 vials of which arrived in Iloilo City last Friday. The shipment is part of 600,000 doses donated by the China government.
That "donation" must have been done to make us momentarily forget that future shipments would cost us taxpayers a fortune – said to be PHP3,600 per two doses. The government's "non-disclosure agreement" with China violates the transparency concept in each release of public funds.
Data from the Department of Finance indicates that the Philippine government has incurred US $13.5 billion in foreign loans to "arrest" the coronavirus.  Where has the money gone?
However, disgust over loans is not the reason why only 180 out of 698 front-line medical workers in the government-run Ospital Ng Palawan (ONP) in Puerto Princesa City allowed themselves to be jabbed with Sinovac; they would rather wait for the United Kingdom's AstraZeneca or the US's Pfizer.
Whether most of the Palawan doctors and nurses realize it or not, they were sending a distrust statement to China. Why patronize this country that is the source of the coronavirus, and that benefits from our misery? It's like feeding us poison and later selling us an expensive antidote.
If only for that, we in the media who speak out against vaccination refuse to be labeled "disinformers".  We have strong grounds for believing that one year is not enough to develop an effective vaccine.
But this one-year period has given me enough time to "google" our natural bakuna — the immune system, which is an intricate, co-dependent structure of white blood cells, antibodies, complex proteins, networks, and organs aimed at preventing viruses and bacteria from infecting our body.
I read that the Intermountain Medical Center, at Murray, Utah, USA focuses on ways and means to strengthen their patients' immune system. A study made by that hospital revealed:
"The immune system is effective against many disease-causing germs and viruses. In many scenarios, it must be able to recognize an illness-causing pathogen as a danger before it can be removed from your body. This is typically only possible once you've developed specific antibodies after having been sick or receiving a vaccine."
This early, we have heard of "authorities" admitting that the vaccine protection could fade sooner or later; hence, one round deserves another. We are not surprised. We have seen the same situation among patients getting anti-pneumonia vaccine.
To repeat what I wrote here last Friday, no less than Ken Frazer — the chairman and CEO of American pharmaceutical giant Merck & Co. – revealed that it had taken their company five and a half years to perfect their vaccine for Ebola virus, which had killed 11,000 people in West Africa in 2014.
We have fought and survived Covid-19 for one year already. We now know that the daily cases and fatalities published and announced do not support its alleged "incurability". In the Philippines as of yesterday, counting from March 2020 to March 2021, the one-year cases have reached 597,763 but with only 12,521 of them dead. Instead of alarming us with those statistics, why has the Department of Health (DOH) not made a study on what has kept them alive and well again?
Imposed protocols like wearing of face shields/masks, washing of hands and physical distancing must have minimized infections.  That is logical when viewed against the accepted notion that Covid 19 is transferable by droplets.
But the repeated lockdowns or quarantines by whatever initials — GCQ, ECQ, among others – have certainly done more harm than good. According to national statistician Dennis Mapa of the Philippine Statistics Authority (PSA), about 4.5 million Filipinos have lost their jobs with the closure of their employments.
As to how many of them have died of hunger or of whatever consequential diseases, only God knows.
'ELECTRIC PAYMENT' ONLINE
JONATHAN CABRERA, the spokesman of MORE Electric and Power Corp., explained to us why fewer power customers seem to be paying their bills.
"It's because more of them now pay online," he explained. "By staying at home with a cell phone or computer, they can make bank payment via Dragonpay."
MORE Power's payment gateway is accessible at https://payment.morepower.com.ph/.
MORE Power, Cabrera said, "has heeded their request for faster ways to settle bills."
But of course, they still have the option of paying personally to the company's extension office in what used to be the ballroom of Hotel del Rio.
The office is under the customer care department headed by Ma. Cecilia "Maricel" C. Pe, who has actually spent more than two decades climbing from the bottom to the top of the career ladder.
As head of the customer care department, she has around 80 subordinates in three divisions — customer service, corporate communications and corporate social responsibility.
An Ilongga, she finished high school at the University of San Agustin (1989) and graduated in 1993 with a degree in Business Management at the Colegio del Sagrado Corazon de Jesus, where she was a dean's lister.
Maricel started working in 1994 as teller at a Union Bank branch and moved on to the now-defunct Philam Bank as marketing specialist.
From then on, she moved on to executive positions at Sanicare Products Asia and Tanduay Distillers.
She had also worked as a professor at the Concordia College in Manila.