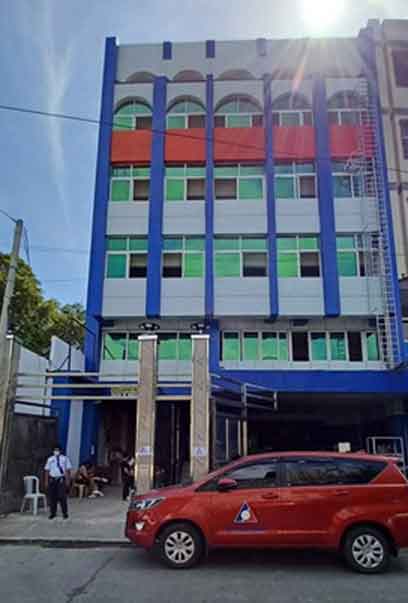 The Department of Labor and Employment Regional Office No. 6 and its Iloilo Field Office has transferred to Kuang Da Building on De La Rama Street, City Proper, Iloilo City.
A few blocks away from the Iloilo City Hall, the new location is also adjacent to the regional offices of the Government Service Insurance System, Department of Budget and Management, Department of Interior and Local Government, and other partner government agencies.
Situated along the scenic Iloilo River, the new DOLE location is a few minutes' ride from Lapuz Port and the Iloilo Wharf that service fast crafts and roll-on, roll-off vessels from Bacolod City and motor bancas from Guimaras Province, respectively.
"We are now more accessible to our clients from the Provinces of Guimaras and Negros Occidental," said OIC-Regional Director Atty. Sixto T. Rodriguez Jr.
"With our transfer we offer a faster, more efficient and more effective service for the convenience and benefit of our clients."
The internal set-up and the clustering of the different units provide operational advantage that fast track the services for the clients.
"This will be a one-stop-shop office, " Atty. Rodriguez explained. "All units and divisions that offer relevant services were clustered to provide comfort and convenience to our clients."
The Technical Support Services Division-Employment Promotion and Workers Welfare (TSSD-EPWW) which handles the employment and livelihood programs; the Internal Management Services Division (IMSD) which is compose of the Planning, Human Resource, Accounting, Budget, Supply, Bids and Awards and Information Technology; the Cashier, and the Commission on Audit are located at the fourth floor.
Rodriguez said putting these units together will make the processing of documents easier, releasing of livelihood and employment assistance faster, and resolution of labor cases and implementation of programs on labor standards and labor relations efficient.
The Office of the Regional Director; Office of the Asst. Regional Director; TSSD-Labor Relations and Labor Standards (TSSD-LR/LS); the Mediation, Arbitration and Legal Services Unit (MALSU); and the Records Section were strategically placed in the third floor.
Meanwhile, clients and stakeholders from the City and Province of Iloilo can visit the Iloilo Field Office at the second floor.
However, with the travel restrictions brought about by the threat of the new variant and the rising cases of COVID 19 infections, clients are encouraged to transact or inquire through the following contact numbers and email addresses:
DOLE RO No. 6:    09173276515 / 09173276818; doleregion6@yahoo.com
Iloilo Field Office:    09173276719; dole6iloilo@yahoo.com