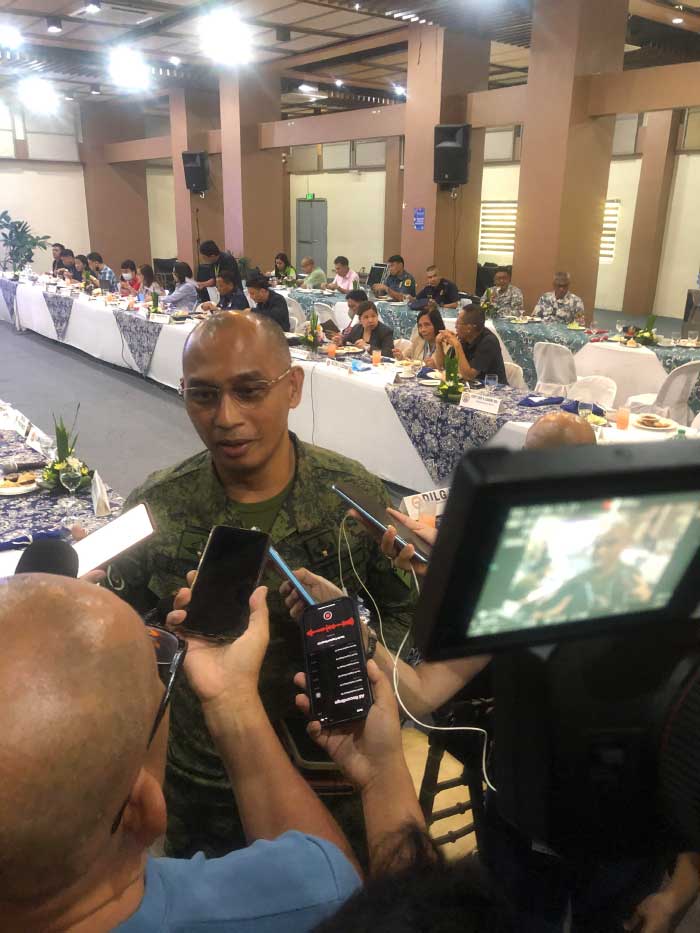 By Glazyl Y. Masculino
BACOLOD City – Brigadier General Orlando Edralin, commander of the Army's 303rd Infantry Brigade (IBde) is calling on voters not to choose a candidate in the barangay elections who will be supporting the New People's Army (NPA).
Edralin said they expect that the NPA rebels will distribute the so-called "permits to campaign and win" during the election period.
But he said they have not received any report regarding any candidate who is being supported by the NPA.
He stressed the need for the people's cooperation in "shunning" the rebels.
"With that, mababawasan ang support that they will use to thrive and sustain their operations," Edralin said.
He said that if people will allow the NPA to influence them, they cannot totally end the local communist armed conflict.
He said they will be evaluating the recent and latest security situation in Negros Occidental in coordination with the police and the Commission on Elections (Comelec) in preparation for the barangay elections.
"Mahirap mag speculate eh," he added.
He reiterated his call to the remaining NPA rebels to surrender to avoid the same fate as their comrades who were killed in clashes with government forces.