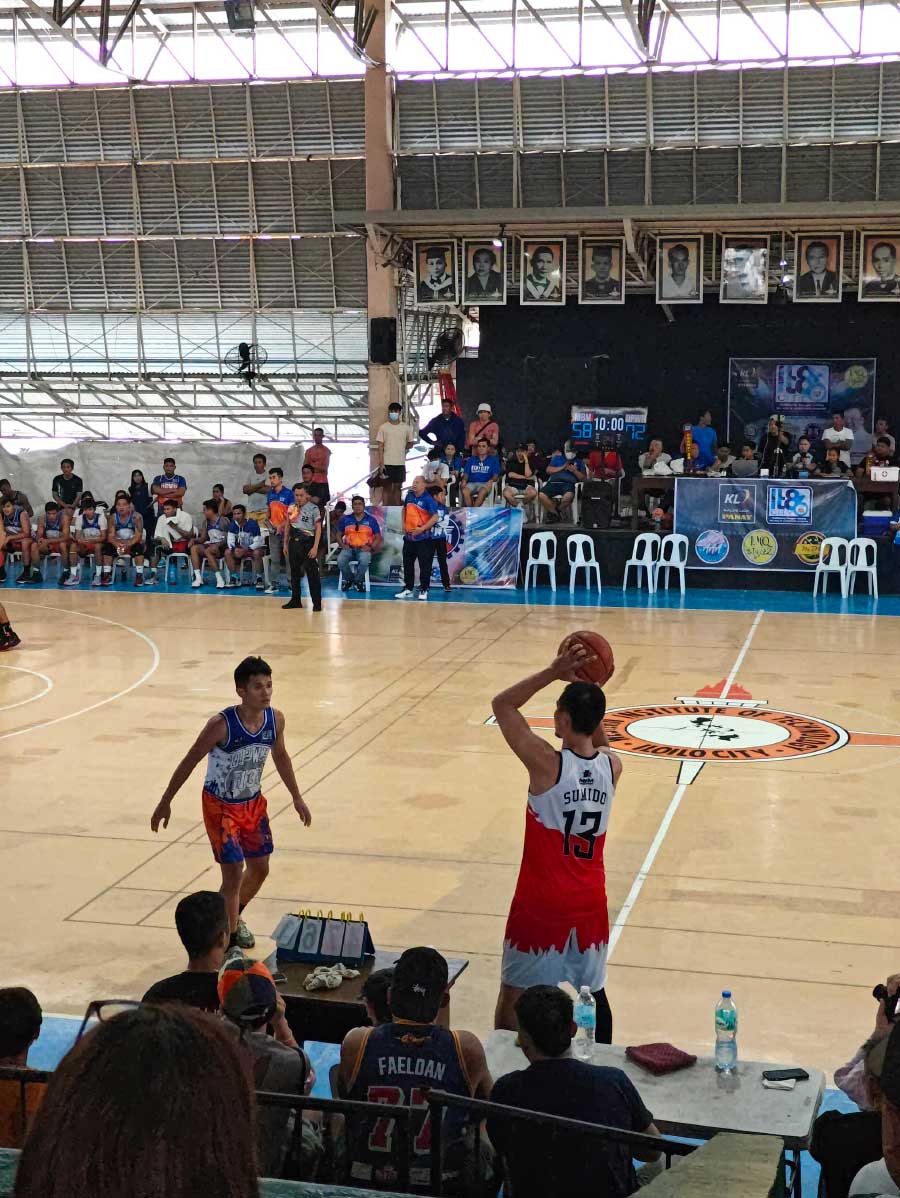 By Leobert Julian A. de la Peña
Team DPWH reigned supreme over MBM Construction during the do-or-die grand finals of the Iloilo Charter Day Open Basketball tournament, 91-73, to bag the prestigious championship title last September 3, 2023, held at the Western Institute of Technology (WIT) basketball gym in Iloilo City.
After losing in Game 1, erasing their twice-to-beat advantage, the star-studded DPWH squad loaded with MPBL Ilonggo players showed the way in Game 2 and scored a wire-to-wire victory.
Team DPWH never allowed MBM to retake the lead after trailing 2-4 early in the first quarter and looked like a different squad after a disappointing Game 1 performance.
Billy Robles was a flamethrower for DPWH and shouldered the scoring load in the first half with his deep bag of offensive moves.
After sinking his first three-pointer, Robles went unconscious from the field and bullied every MBM defender thrown at him.
Aside from his shooting prowess, Robles also attacked MBM's interior to draw fouls and earn numerous trips in the free-throw line.
Omar Larupay, another Ilonggo star playing in the MPBL for the Iloilo United Royals, also acted as a catalyst after anchoring DPWH's paint and rewarded his team with several second-chance points due to his relentless rebounding.
MBM tried to trim their deficit after going down by double-digits in the second quarter but DPWH always had answers.
Franc Tono also played huge for DPWH and spearheaded a scoring rally with his three-point shooting and jaw-dropping drives that put the crowd on their feet whenever he soared for an and-one layup.
It was a better defensive showing for DPWH in the win-or-go-home game as they were able to neutralize Mon Lustria and Raffy Arguelles, MBM's 1-2 punch using their great help coverage in the pick-and-roll.
Also playing for DPWH are JP Belencion, Jeckster Apinan, Elcyd Pascual, Maverick Puerto, Kins Go, Jhepoy Balleza, Lester Paraico, Ronnie Donque, Jan Pesante, Jovan Pacheco, Allvin Benecio, and John Samones.
Calling the shots for team DPWH is Hua Siong chief tactician Vincent Conlu assisted by former DPWH floor general Oboy Gonzales.