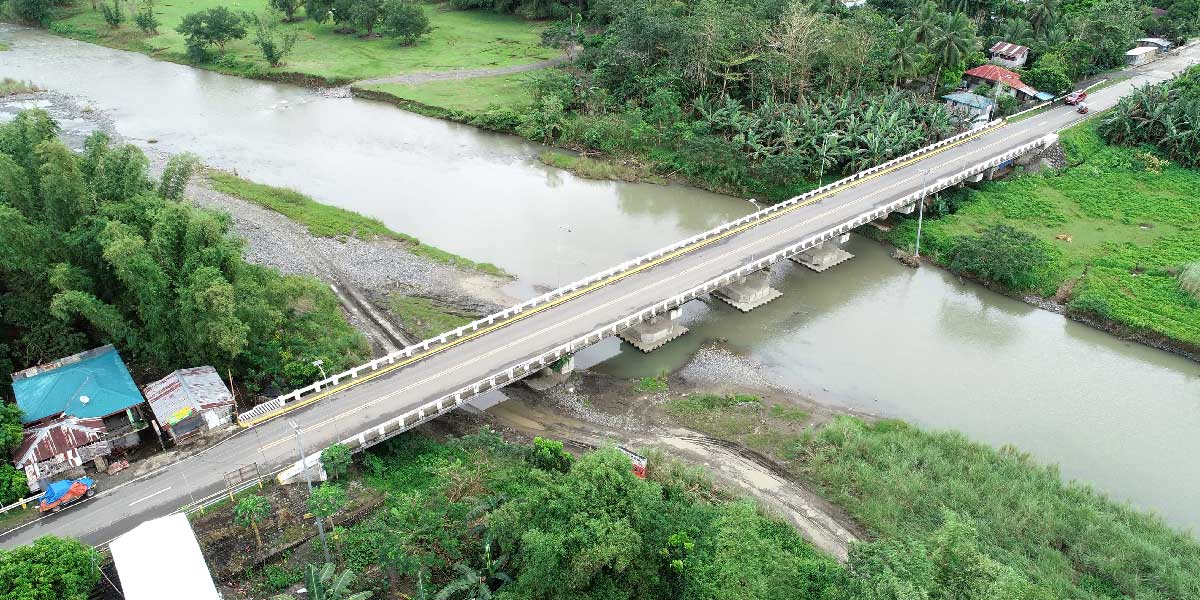 The Department of Public Works and Highways' (DPWH)-Iloilo 2nd District Engineering Office has completed the rehabilitation/major repair of Pajo Bridge along Lambunao-Inca Road in Lambunao, Iloilo, which is eyed to offer a seamless transport system providing engineering solutions to road safety concerns.
The P21.6-million project involves the rehabilitation/repair of 122.56-lineal meter bridge including sealing of cracks on the girder and deck slab, application of carbon fiber sheet and carbon fiber plate, installation of asphalt plug joint, application of water proofing, asphalt overlay, and pavement markings, as well as painting and scour protection works.
In his report to Regional Director Lea N. Delfinado, District Engineer Sanny Boy O. Orpel said the rehabilitation is undertaken to restore the structural integrity of the bridge and reinstate its original capacity of 20 tons considering that heavy loaded vehicles are passing through the bridge.
"The repair of this bridge is vital since it is located along Lambunao-Inca Road since heavy equipment are passing through the said road and bridge to the on-going construction of Panay East West Road, which will connect the provinces of Iloilo and Antique via Old Route" Oropel said.
Oropel added that the improvement of this bridge will also facilitate faster delivery of services and transport of goods, and providing ease of travel among producers, traders, rural population and the public going to Iloilo International Airport as well as to urban and rural areas in Panay Island.
"This infrastructure project makes a mark in bridging the lives of the people in terms of food, relations, tourism and other needs for the common good. A bridge is a blood stream for us to function both locally and globally, which results to extensive opportunities for economic development," said Director Delfinado. (DPWH-6/RPAIO)