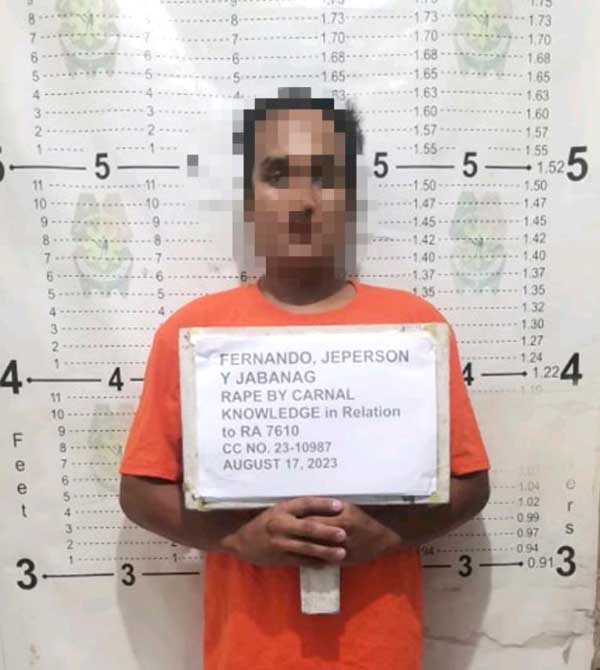 By Jennifer P. Rendon
A delivery truck driver accused of molesting a relative was arrested morning of August 17 in Barotac Nuevo, Iloilo.
Members of Barotac Nuevo Municipal Police Station nabbed Jeperson Fernando while he was waiting for a ride at Barangay Acuit, Barotac Nuevo.
Fernando, 36, a resident of Zone 1, Barangay Baldoza, La Paz, Iloilo City, is accused of rape by carnal knowledge in relation to Republic Act No. 7610 (Special Protection of Children Against Abuse, Exploitation and Discrimination Act) docketed under Criminal Case No. 23-10987.
Executive Judge Vicente Go of the Regional Trial Court Branch 68 in Dumangas, Iloilo issued the arrest warrant on Aug. 3, 2023.
No bail was recommended for his temporary liberty.
Major Jose Nemias Pamplona, Barotac Nuevo police chief, said the alleged rape incident happened around 2020.
Pamplona said the suspect then lived in Iloilo City while his wife stayed in Barotac Nuevo.
Fernando is now detained and will be turned over to the court concerned.