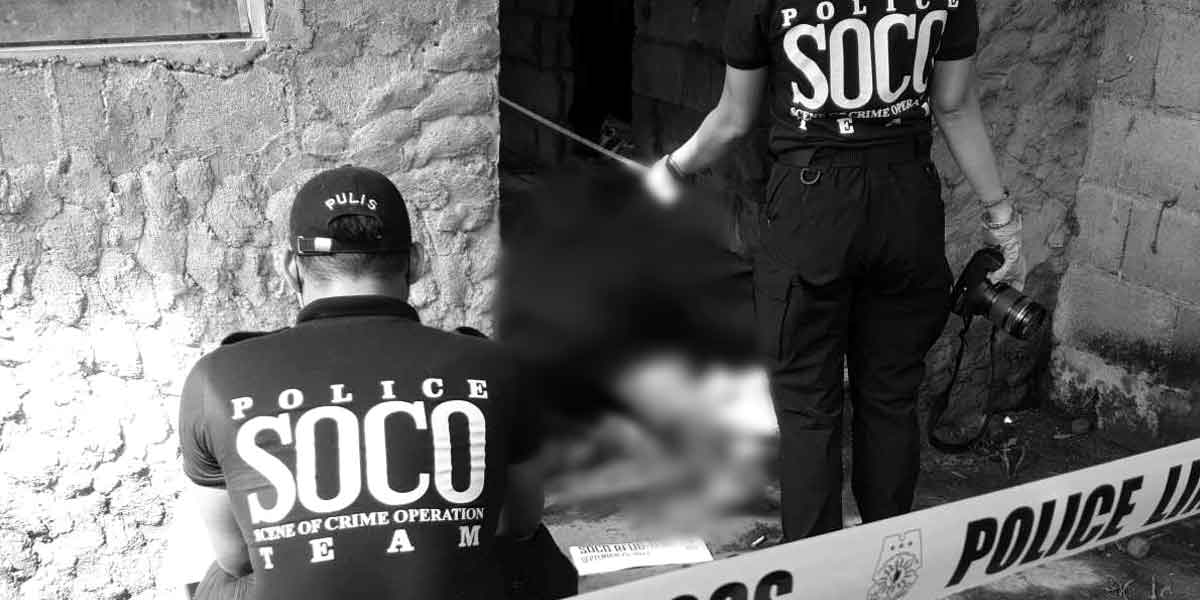 By Jennifer P. Rendon
Claiming to be wasted drunk, a 60-year-old man slept next to his 72-year-old victim after stabbing the latter evening of September 24 in Dumangas, Iloilo.
Romeo Defiesta, a native of Anilao, Iloilo, admitted to attacking Levi Burgos but claimed to have not remembered a lot of things surrounding the latter's death.
Both Defiesta and Burgos, a resident of Barangay Cari Mayor, Leganes, Iloilo, worked as fishpond caretakers at Barangay Bacay, Dumangas.
Master Sergeant Ramon Baylon, Dumangas police investigator, said that prior to the incident, Romeo and Burgos went on a drinking binge along with Ariel Defiesta and a certain Jun-Jun, at Ariel's house.
At around 8 p.m., Ariel took Burgos to an adjacent abandoned house since the latter was too drunk.
When Ariel went back to the drinking table, the suspect allegedly confronted him about why he allowed Burgos to sleep in the abandoned house, since he has been using it as his quarters.
Ariel reasoned that the victim was already too drunk to make it to his sleeping quarters.
At around 10 p.m., they called it a night and Romeo went to the abandoned house.
Ariel's wife claimed to have heard the two arguing.
She heard Romeo telling Burgos to leave the house since he had his own place to stay.
But Burgos told Romeo that the latter had no right to shoo him away since he does not own the place.
Shortly later, there was silence.
At around 5:20 a.m., while Ariel was having his coffee, he claimed to have seen Romeo passing by their house.
Ariel noted that the suspect did not greet him like he usually does.
At past 6 a.m., Ariel went to check the abandoned house and saw Burgos bathed in a pool of blood. He immediately reported the incident to village officials.
Romeo was later arrested at the fishpond where he was working.
According to him, he was unaware that he killed Burgos.
He claimed to have remembered that they argued inside the abandoned house.
The victim then struck him on the forehead at the height of their argument.
The suspect claimed to be unaware of how he got hold of a weapon but remembered to have stabbed the victim.
He claimed to have slept on the bed after the incident.
Romeo also remembered Burgos was on the floor next to his bed when he woke up.
"Wala ko kabalo nga patay siya ah. Ginlakaran ko pa siya gani sang pag guwa ko (I did not know that he was already dead. I even walked over his body when I went out," he said.
Romeo said he was too drunk to remember the details of what happened.
While they often argued before, he said their confrontations did not end in violence, except for once when the victim tried to hack him.
Romeo is now detained and will be charged with murder.