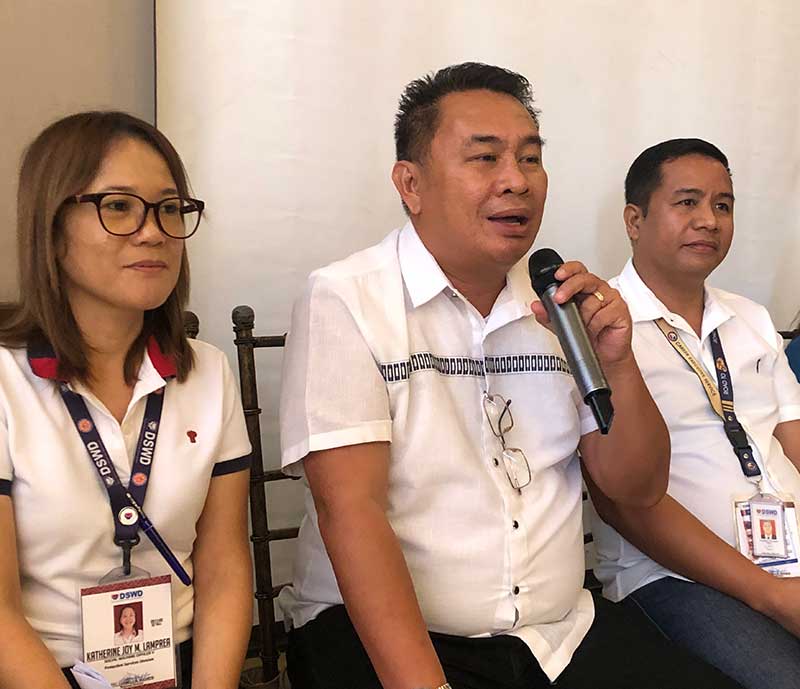 By Glazyl Y. Masculino
BACOLOD City – The Department of Social Welfare and Development (DSWD)-6 has exceeded 115 percent of the targeted number of centenarian beneficiaries in Western Visayas this year.
Katherine Joy Lamprea, head of the Protective Services Division (PSD), said in a media forum last Wednesday that the targeted number of centenarians in the region is 313, but as of October 25, they have now reached 363.
Based on the data provided, Iloilo topped the list with the most number of centenarians at 137; followed by Negros Occidental, including Bacolod City with 86, Capiz, 55; Aklan, 46; Antique, 29; and Guimaras, 10.
"Nag overshoot kita sa aton target because the Central Office has been kind to us na indi na paghulaton na somehow may extra na nga funds, that's why nag expand or nag dugang kita 115 percent of the target beneficiaries naton," Lamprea said.
Lamprea said that the assistance given to centenarians is pursuant to Republic Act No. 10868 or the Centenarians Act of 2016 which entitles all Filipinos who reach 100 years old and above with a cash gift worth P100,000, whether residing in the Philippines or abroad.
As for the social pension for indigent senior citizens, Lamprea said that the department has completed the payout of assistance for the second semester.
A total of 363,777 senior citizens have been listed by the department to receive their social pension in the region.
The bulk of the beneficiaries is in Iloilo with 151,629; followed by Negros Occidental with 54,403; Capiz, 48,883; Aklan, 46,148; Antique, 41,927; Guimaras, 14,767; and Bacolod, 5,975.
Lamprea said that senior citizens could avail every semester a P3,000 social pension, totaling P6,000 for the two semesters in a year.
This is intended for 60 years old and above, sickly or with disabilities, with no pension, no permanent source of income, and no regular support from the families, according to Lamprea.
Lamprea said that the re-validation of social pensions in various local government units (LGUs) is ongoing.
Senior citizens who are waitlisted can avail of the social pension from their respective LGUs based on an ordinance.
The LGU reciprocates the program, and they are mandated to allocate a certain budget from their Internal Revenue Allotment (IRA) intended for senior citizens, she added.
Meanwhile, Lamprea said that the DSWD-6 has released a total of P1.4 billion worth of financial assistance to 303,811 beneficiaries in the region, as of this month. This forms part of the Assistance to Individuals with Crisis Situation (AICS).
Lamprea said that the assistance includes medical, burial, educational, as well as those who were affected by fire, typhoon, and armed conflict, among others, and also assistance to former New People's Army (NPA) rebels.
The regional office has released P832,870,000 worth of cash assistance to 163,714 beneficiaries in Iloilo; followed by Negros Occidental with P268,165,400 to 55,414 recipients; Aklan, P172,856,500 to 36,178 beneficiaries; Capiz, P91,898,000 to 20,941 recipients; Antique, P69,720,500 to 16,528 beneficiaries; and Guimaras, P37,025,000 to 11,036 recipients.