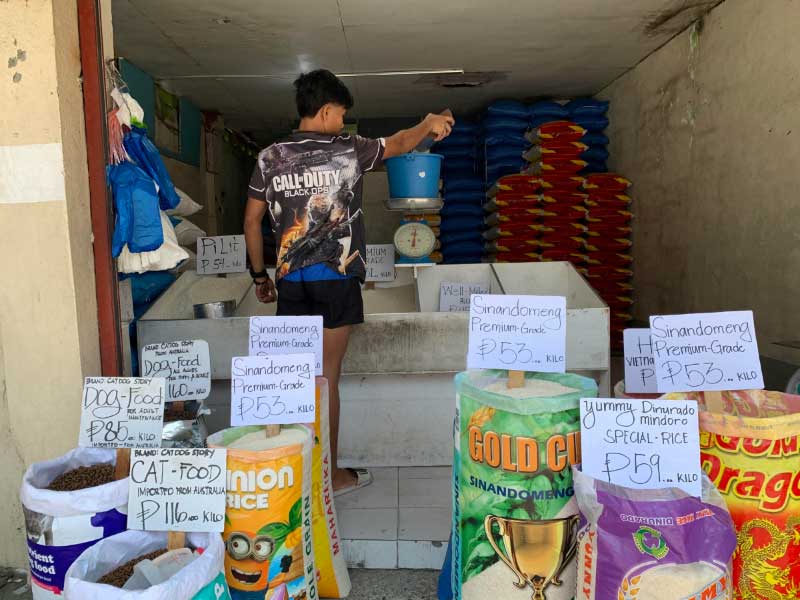 By Jennifer P. Rendon
Around 250 rice retailers in Western Visayas will receive cash subsidies in a bid to cushion the impact of the nationwide implementation of the rice price cap.
According to the Department of Social Welfare and Development (DSWD)-Field Office VI, the agency will release an initial amount of P3.75 million subsidy to small rice retailers in the region.
The DSWD-6 said the subsidy will cover the losses of over 250 small rice retailers amid the imposition of the price ceiling for regular milled rice and well-milled rice.
"We are fast-tracking the processing of the subsidy so that the micro rice retailers will get the aid as soon as possible," Atty. Carmelo Nochete, DSWD-6 regional director, said.
The fund will be sourced from the agency's Sustainable Livelihood Program – Economic Relief Subsidy (SLP-ERS) in a bid to help small rice retailers cope with the impact of losses due to the imposition of price ceiling and freezing of rice prices in the country as mandated by the President under Executive Order 39.
Nochete said the relief assistance is designed with the aim of alleviating conditions of the vulnerable micro retailers in the region.
The rice retailers will be provided with a maximum of Php15,000 subsidy, a one-time assistance due to the current situation.
The beneficiaries of the cash assistance will come from the retailers identified by the Department of Trade and Industry (DTI).
DTI is tasked to identify the 250 rice retailers-beneficiaries.
Atty. May Rago-Castillo, DSWD-6 regional information officer, said the fund is already available and will be released once the DTI has identified the beneficiaries.
For now, the agency is waiting for the list of micro rice retailers from DTI, the sole agency responsible for the identification of the retailers who will be receiving the one-time grant.
DTI-6 and the Department of Agriculture (DA-6) profiled rice retailers in the region last week.
DTI-6 oversees supermarkets and grocery stores, while DA-6 will monitor prices and profile retailers in wet markets.
In the profiling, retailers are asked about their inventory, purchase prices, the extent of losses due to the mandated price ceiling, and the sources of their rice supplies, among other relevant information.
In Iloilo, Governor Arthur Defensor Jr. in a press conference on Friday last week, said that there is no allocated budget for cash assistance for retailers in the province.
Defensor explained that a declaration of a state of calamity is needed so the province will be allowed to use its calamity funds "for rescue, recovery, relief, and rehabilitation and for the continuous provision of basic services to the affected populations."
Retailers in the province have previously expressed their commitment to comply with the mandated price ceiling following a meeting with local rice traders, importers, DA-6, and the National Food Authority.